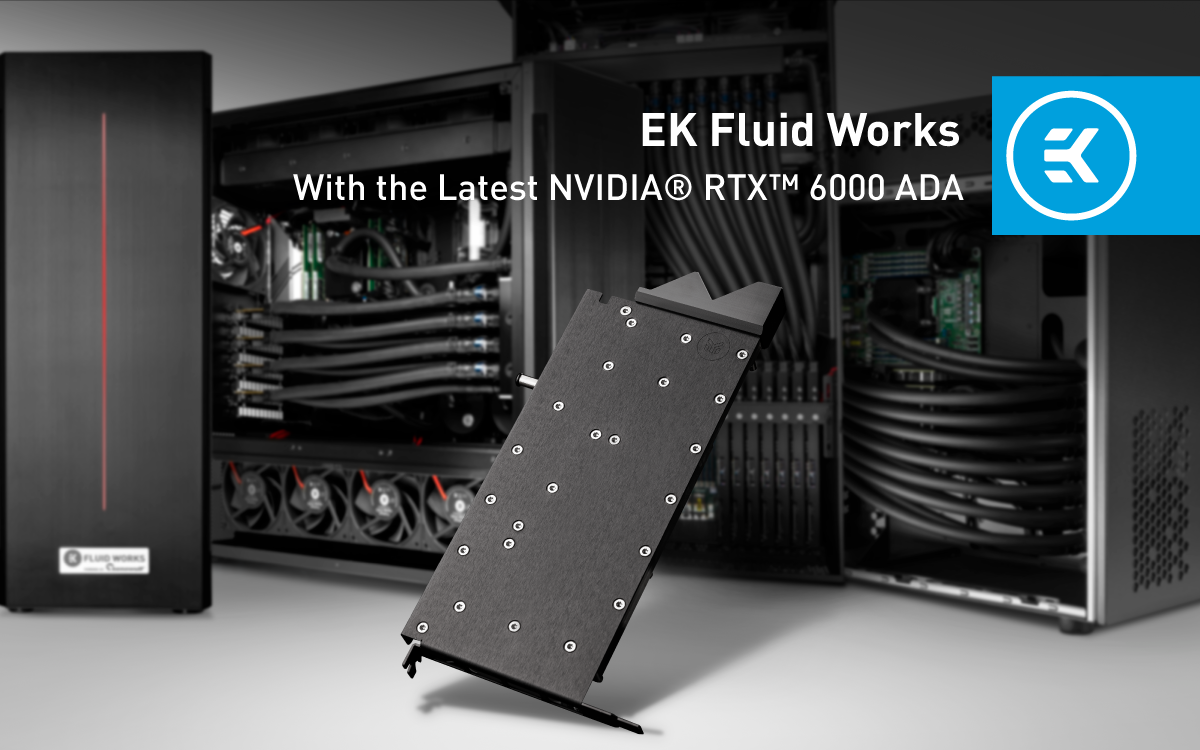 EK Fluid Works Expands Its Portfolio With NVIDIA RTX 6000 ADA GPUs
9/14/2023 10:21 AM
Our EK® Fluid Works team is happy to announce that we're expanding the hardware support for our servers and workstations with the latest NVIDIA® RTX™ 6000 ADA professional GPU. NVIDIA's latest offering is lauded as the ultimate workstation graphics card. Sporting over 18,000 CUDA® cores and 48GB of GDDR6 ECC RAM, it will feel right at home in EK Fluid Works systems, accelerating the next-generation CAD, real-time rendering, HPC, and AI workloads.
Find a Workstation or Server for Your Needs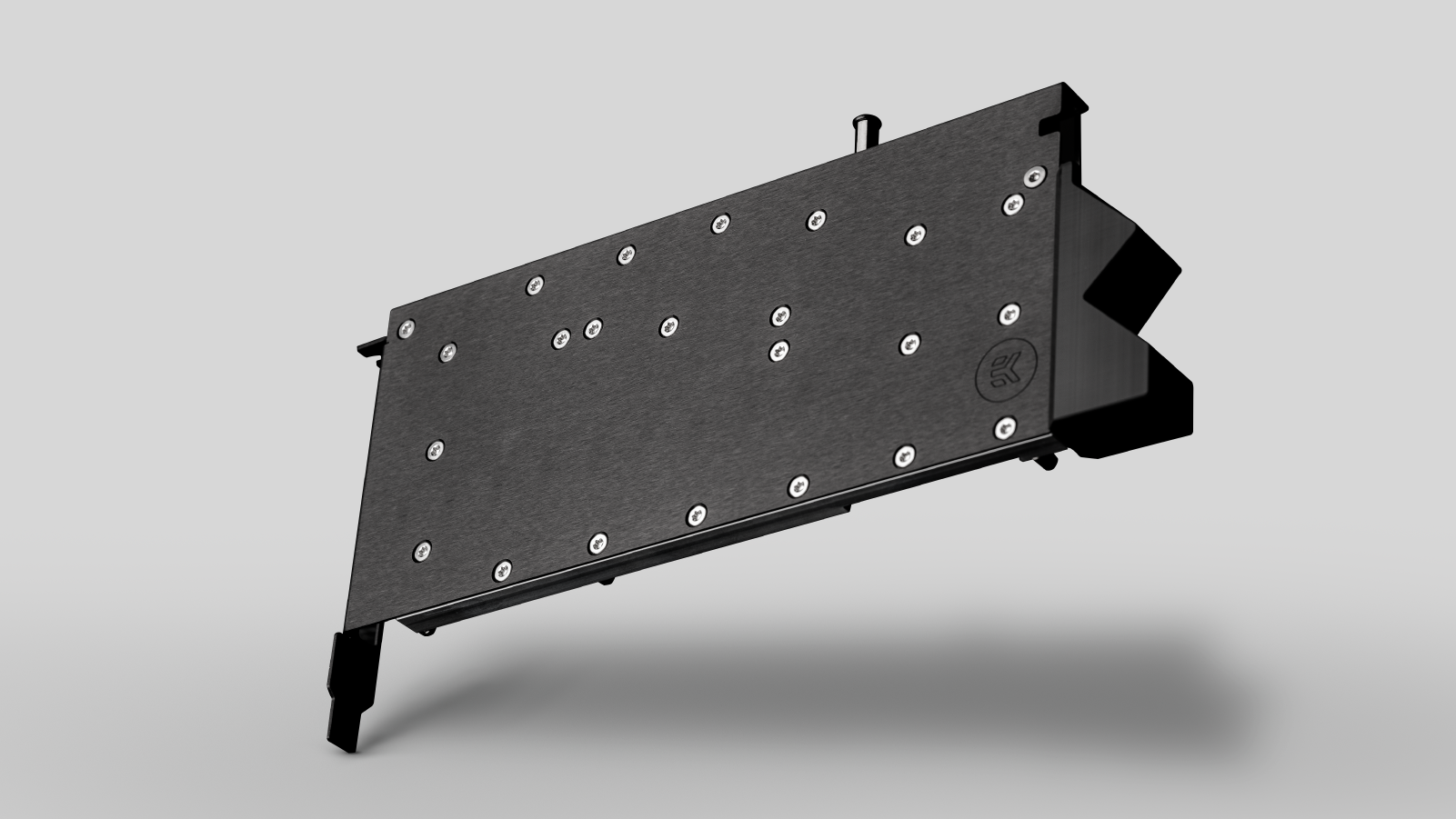 Incredible Compute Density
To complement the next-gen GPU and tame the equally impressive 300W of thermal dissipation, we've developed the EK-Pro GPU WB RTX 6000 ADA. It utilizes the same design language as the rest of the water blocks from our data center portfolio:
Durable and high-purity materials
Open Split-Flow cooling engine
CNC-machined microchannels with minimal hydraulic flow resistance
EPDM rubber seals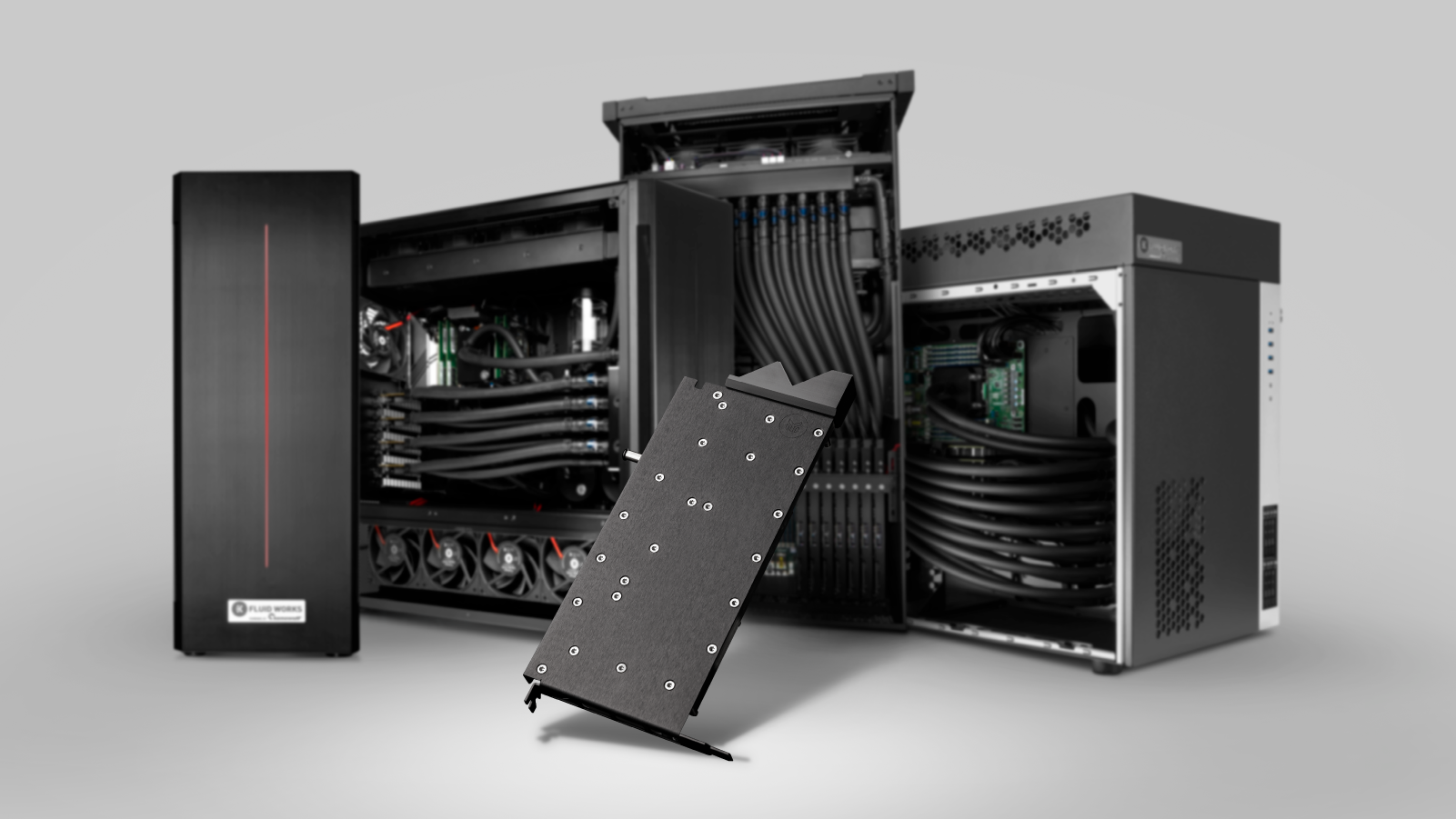 This water block shrinks the dual-slot GPU to just a single slot, enabling high-density applications on standard E-ATX and SSI EEB motherboards. This, along with the low hydraulic flow resistance, has allowed us to push the number of RTX 6000 ADA GPUs up to 7 in our high-compute-density rackmount servers and high-performance workstations.
EKFW systems that feature RTX 6000 ADA GPUs include:
Ultimate GPU Cooling
The water block's excellent thermal performance slashes the GPU core and VRAM operating temperature under an extended, high-intensity load. Their lab has observed a 25°C drop in component temperature compared to air cooling at 25°C ambient temperature. This, along with the durable construction and leak-free guarantee, translates into a long service life with 24/7 maximum output of the GPU.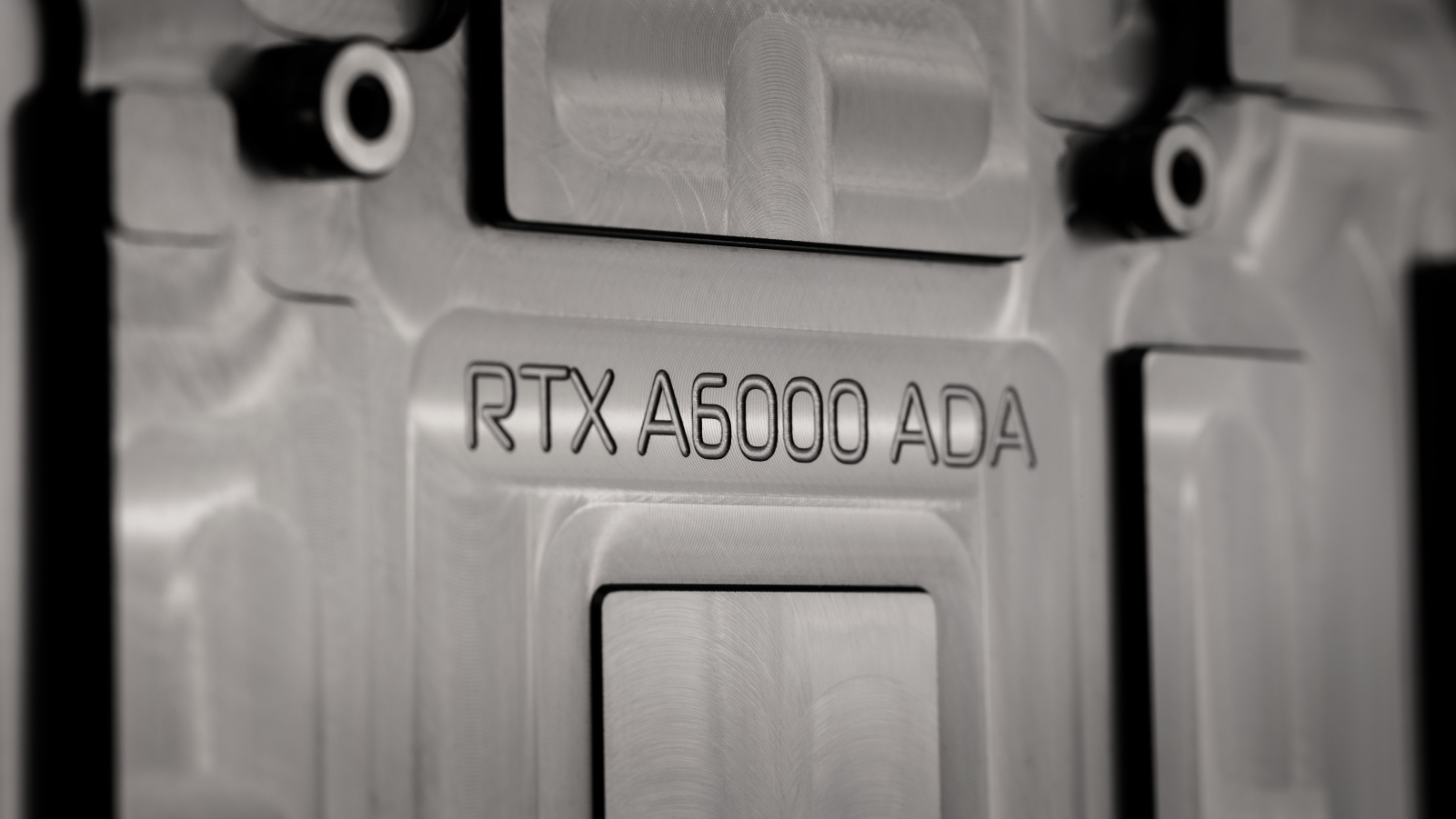 Supporting the new GPUs is the EK Fluid Works liquid cooling ecosystem, consisting of only the finest EK components. Multiple radiators, manifolds, and high-quality EPDM tubing coupled with QDCs ensure the optimal balance of performance, low noise output, and easy serviceability. Learn more about why liquid cooling matters.
The NVIDIA RTX 6000 ADA GPU can be found in the following EK Fluid Works systems:
Feel free to explore EKFW's configurator or contact our liquid cooling experts to help you get the right solution for your applications and unique workflow.
Warranty and Servicing
All EK Fluid Works Systems are covered by a 3-year Parts and Labor Warranty. During that period, we also provide servicing kits for regular maintenance of the liquid cooling systems and replace any failed components with prefilled assemblies (e.g., GPU and a water block with tubing and QDCs) for smooth and hassle-free operation and minimal downtime.
Availability
The EK Fluid Works systems, featuring the new NVIDIA RTX 6000 ADA GPUs, are available for order through our configurator.
Have a question?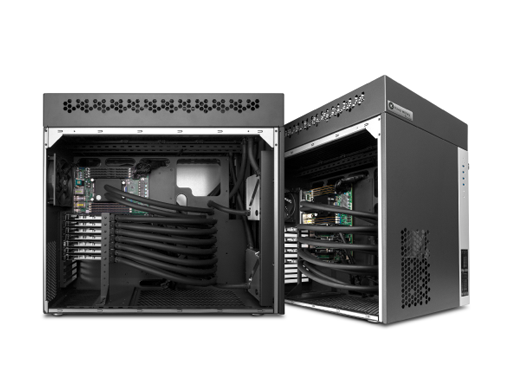 Get in touch