The Best VFX Workstations of 2023
Finding the best workstation for your VFX workflow can be an arduous process. We have prepared a carefully curated selection of liquid-cooled VFX workstations that will help you speed up your workflow and boost your creativity.
View Workstations
Most Popular configurations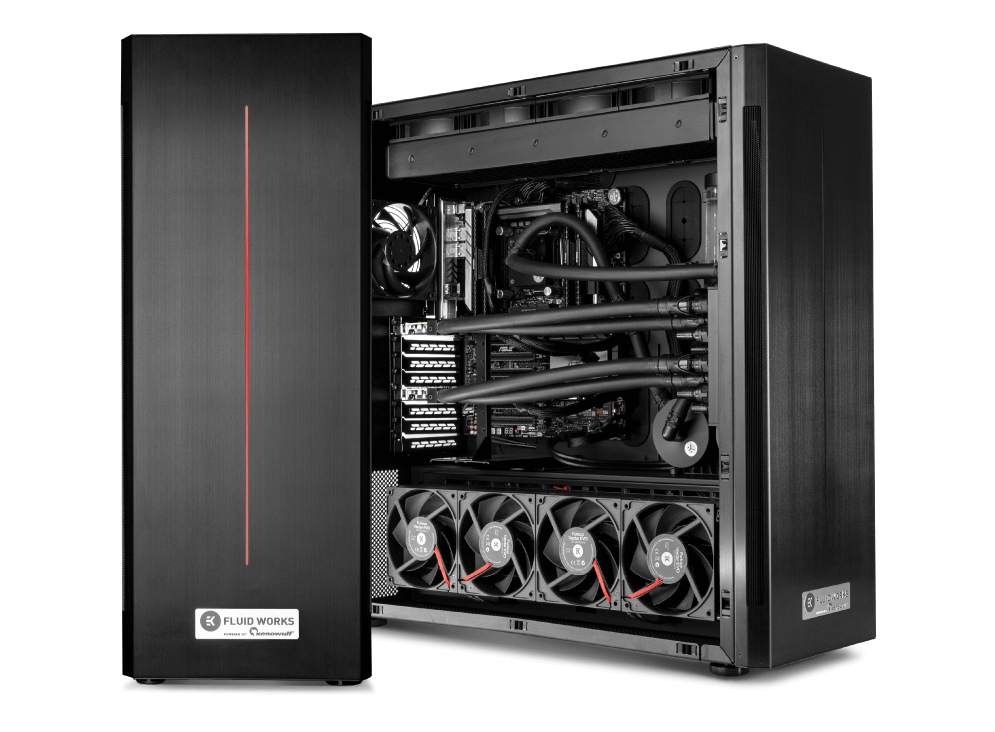 EK Fluid Works S3000
from $6,548
ASUS X570 Creator
AMD Ryzen 9 5950X
64 GB memory; 3 TB SSD storage
2x NVIDIA GeForce RTX 3080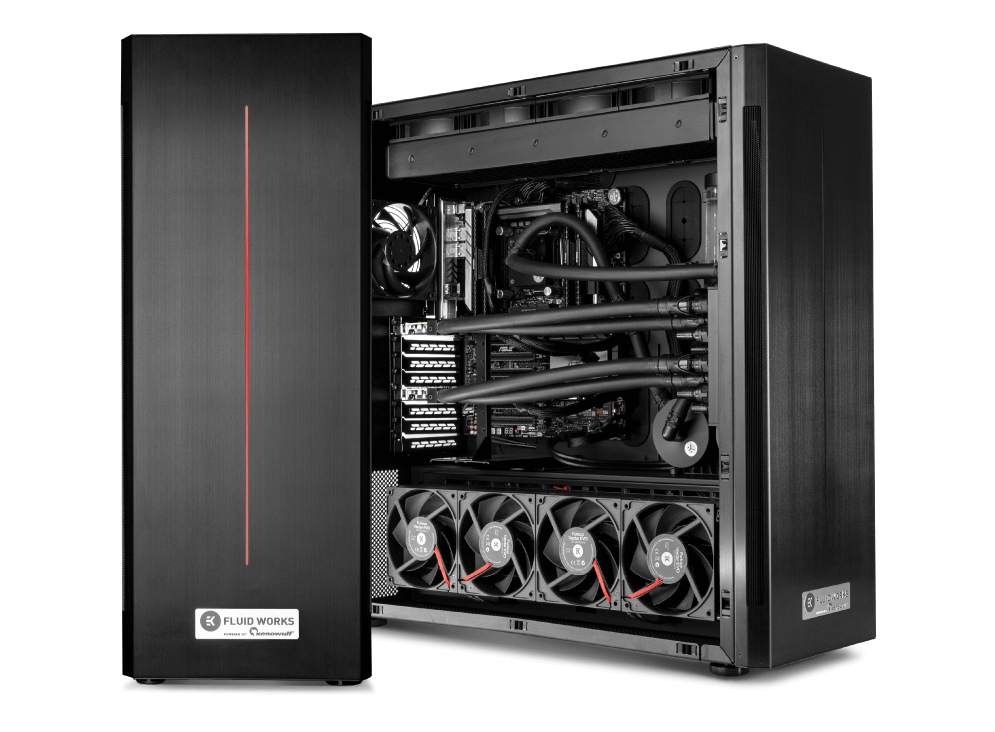 EK Fluid Works S3000
from $5,914
ASUS X570 Creator
AMD Ryzen 9 5900X
32 GB memory; 2TB SSD storage
1x NVIDIA GeForce RTX 3080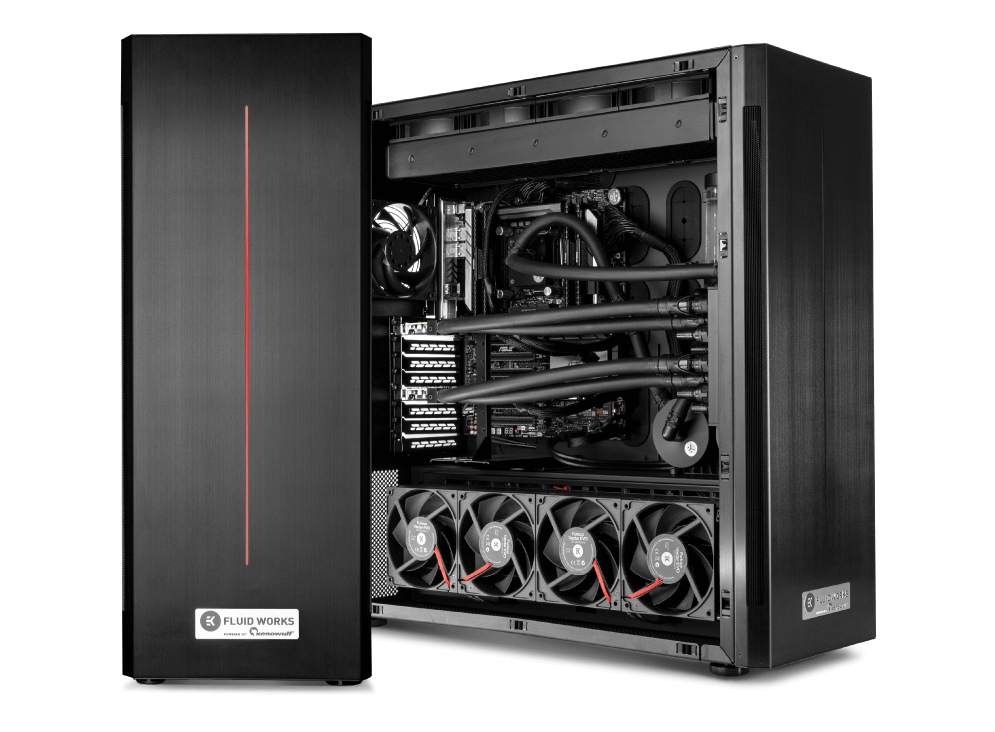 EK Fluid Works S5000
from $19,453
ASUS Pro WS WRX80E-SAGE SE WIFI
AMD Threadripper 3990X
128GB (4x 32GB); 10TB SSD storage
4x GeForce RTX 3090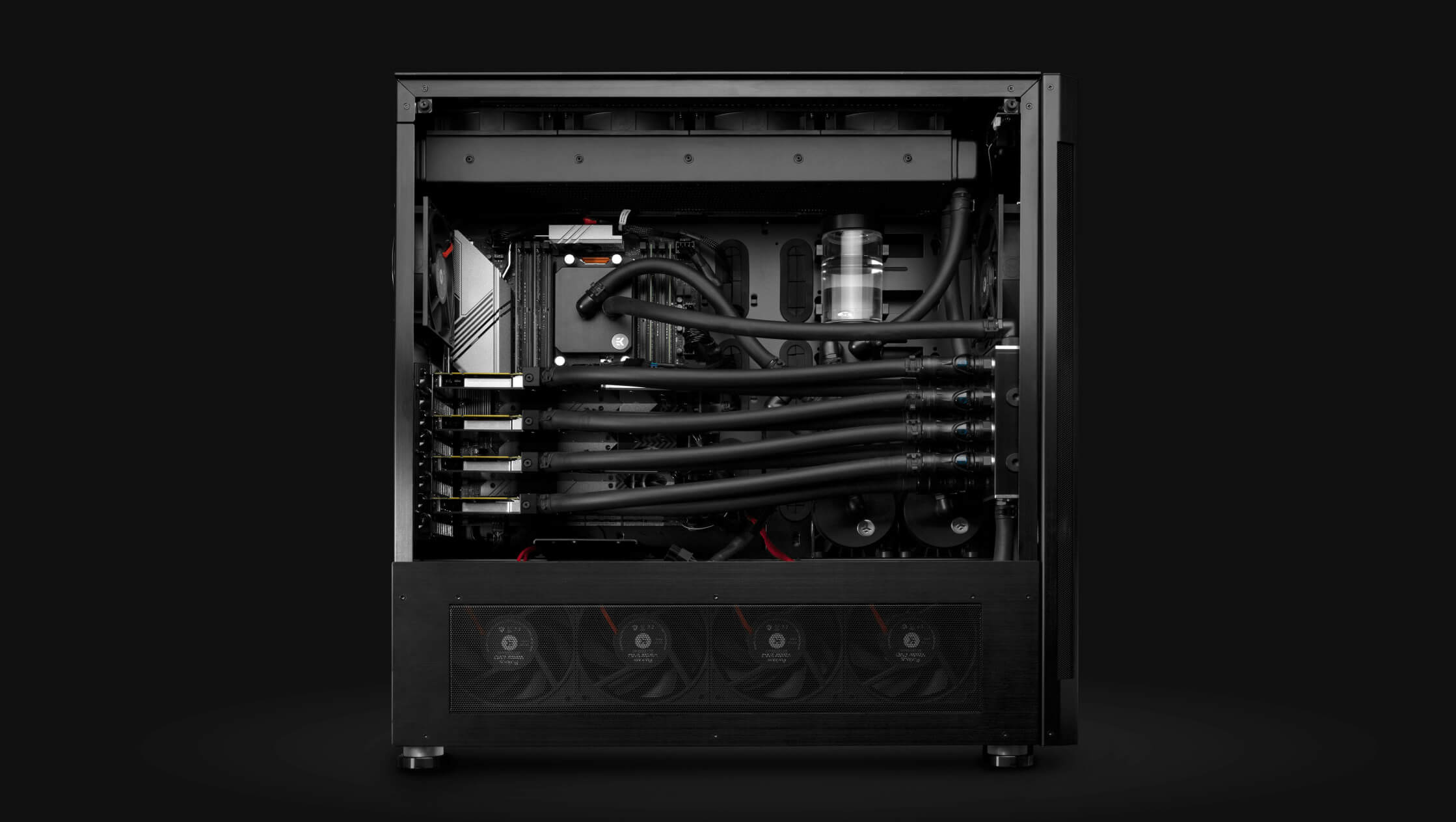 Whisper Quiet No Matter the Workload
The EK Fluid Works Studio series S5000 supports up to 4 GPUs and the latest AMD Threadripper CPUs, all liquid-cooled with a powerful array of dual 480mm radiators for cool and silent operation no matter the workload. Dual Xylem D5 pumps ensure uninterrupted operation in the event of a pump failure.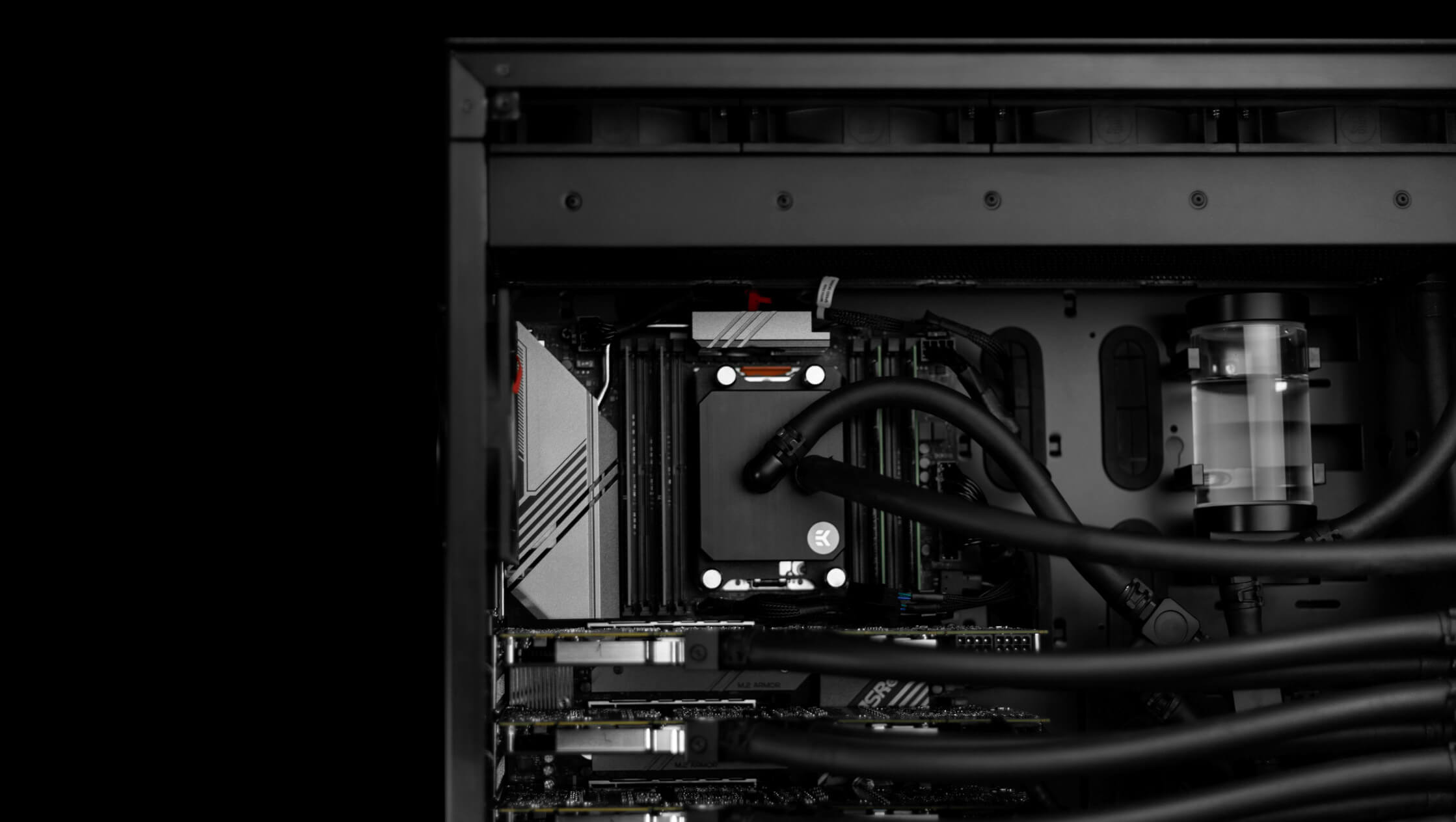 Reliability is the Name of the Game
EK Fluid Works Studio series workstations utilize industrial-grade materials and liquid cooling components for long and reliable service life, free of leaks and malfunctions.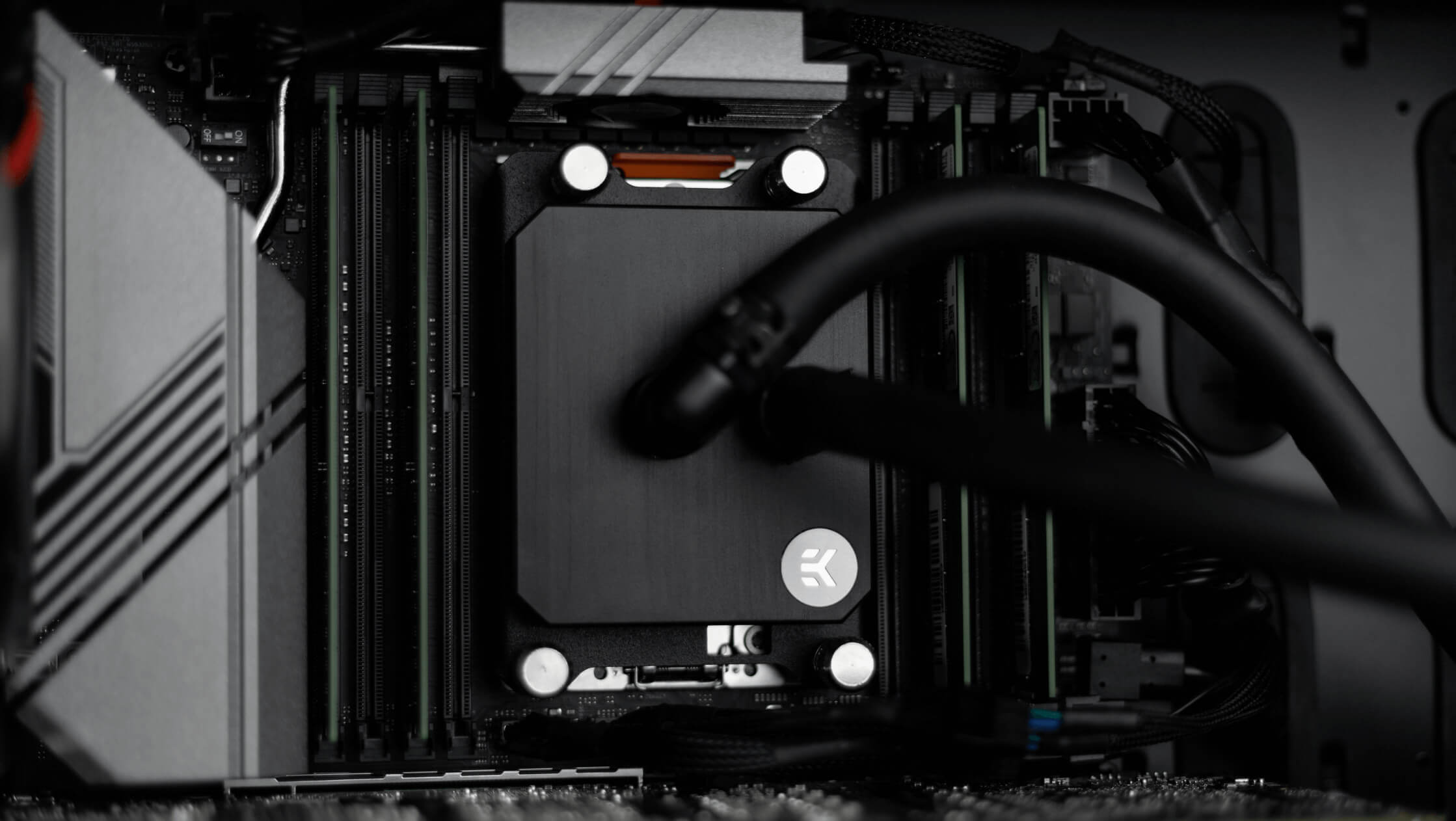 Premium Quality and EK's Renowned Design Philosophy
All of the water blocks utilized in the EK Fluid Works Studio series workstations are made out of the highest-grade aluminium and feature EK's latest cooling engine for optimal heat transfer, performance, and low coolant flow restriction.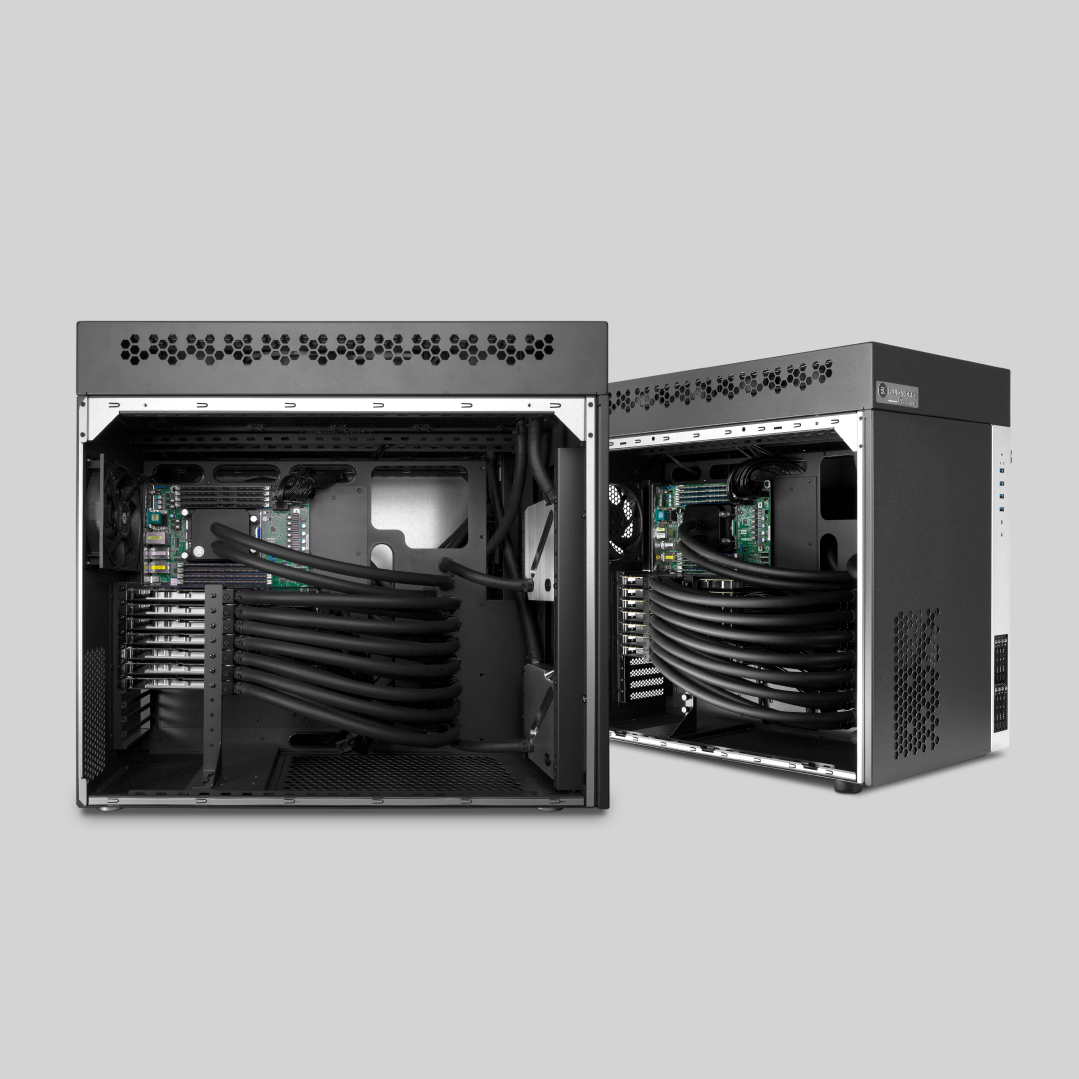 Configure your VFX workstation to suit your needs
Use our intuitive workstation configurator to easily tailor your perfect VFX workstation system.
If you need extra help, our liquid cooling experts are always happy to lend a hand.
Configure Now

We're Here to Help
If you're having a tough time choosing the right workstation for your VFX needs, our experts are but a click away.
Request a free consultation now.
Ask an Expert