EK Fluid Works X7000-RM: The Ultimate GPU-Dense Rackmount Server
Providing remarkable GPU density, top-tier liquid cooling, high scalability, and unparalleled computing potential – the EK Fluid Works X7000-RM Rackmount Server is geared toward Data Scientists, Research Scientists/Engineers, HPC Specialists, and Data Center Managers alike. Tailor-made to meet and exceed the rigorous performance requirements of AI, ML, Deep Learning, Scientific Computing, and Data Analytics.
Learn more
The EK Water-Cooled Beast of a Server
If you want extreme machine learning performance and to experience frames per second rendering in programs such as RedShift while keeping your hardware cool no matter the workload, look no further than the EK Fluid Works X7000-RM.
"It is freaking fast! Multi-minute benchmarks on powerful machines, takes seconds to complete!"
- Linus Tech Tips
"The fastest AMD EPYC Milan processors that have ever gone in V-Ray, and that comes down to cooling."
- Linus Tech Tips

X7000-RM Rackmount GPU Server: Part of Your Data Center's Next Upgrade Cycle
The EK Fluid Works Rackmount Servers have been meticulously engineered to have reliability, performance, and flexibility at their core. Thanks to their advanced liquid-cooling solution, they can perform demanding calculations for extended periods without any drop in performance.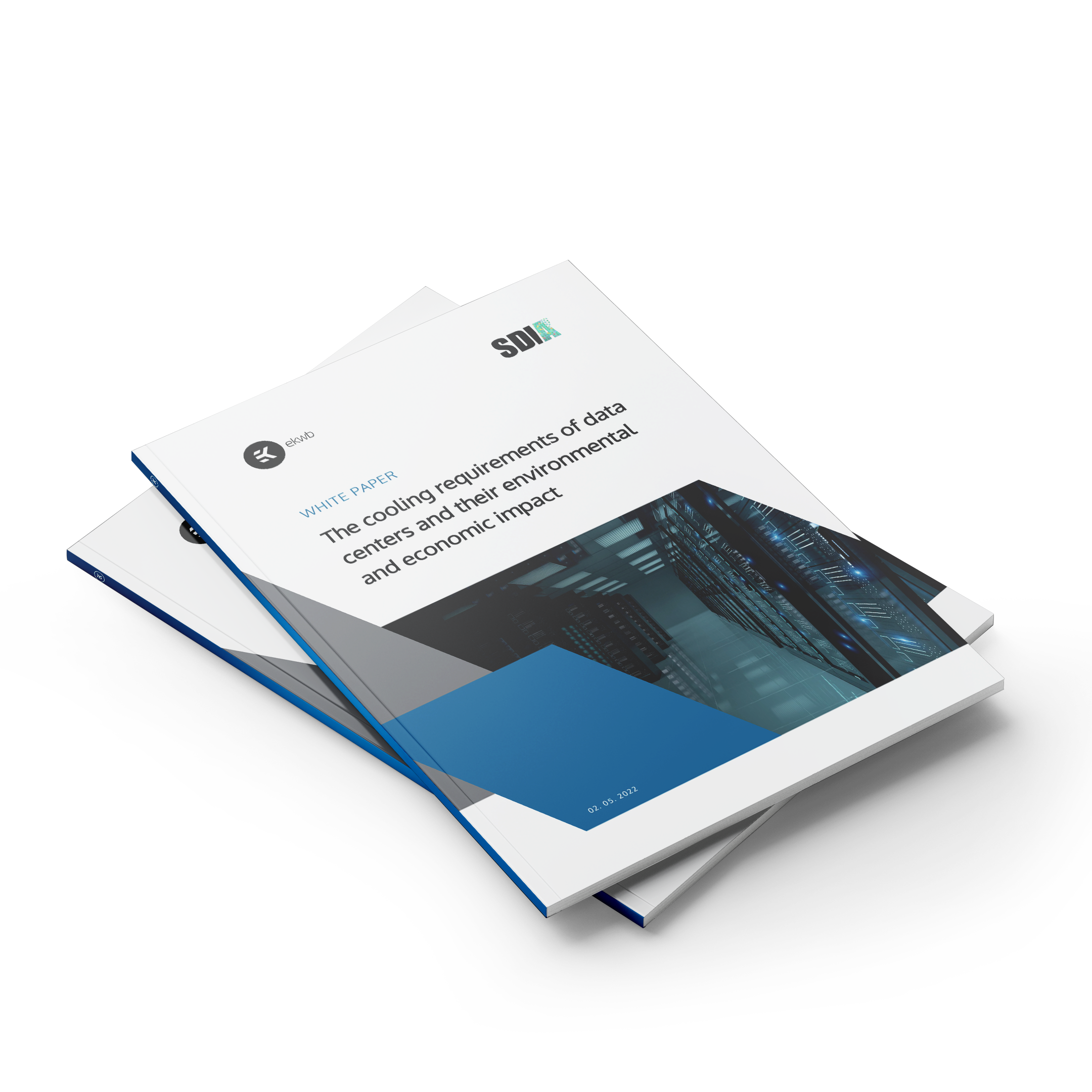 Discover All the Benefits of Liquid Cooling in Modern Data Center Facilities
Download our white paper to gain actionable, research-backed insights and learn how the EK Fluid Works X7000-RM can help you bridge the gap between air and liquid cooling with all the benefits and little to no drawbacks.
Reliably Low Operating Temperatures No Matter the Workload
The X7000-RM model features triple 360mm high-efficiency radiators with 6 server-grade fans capable of dissipating an incredible amount of heat generated by these top-tier configurations.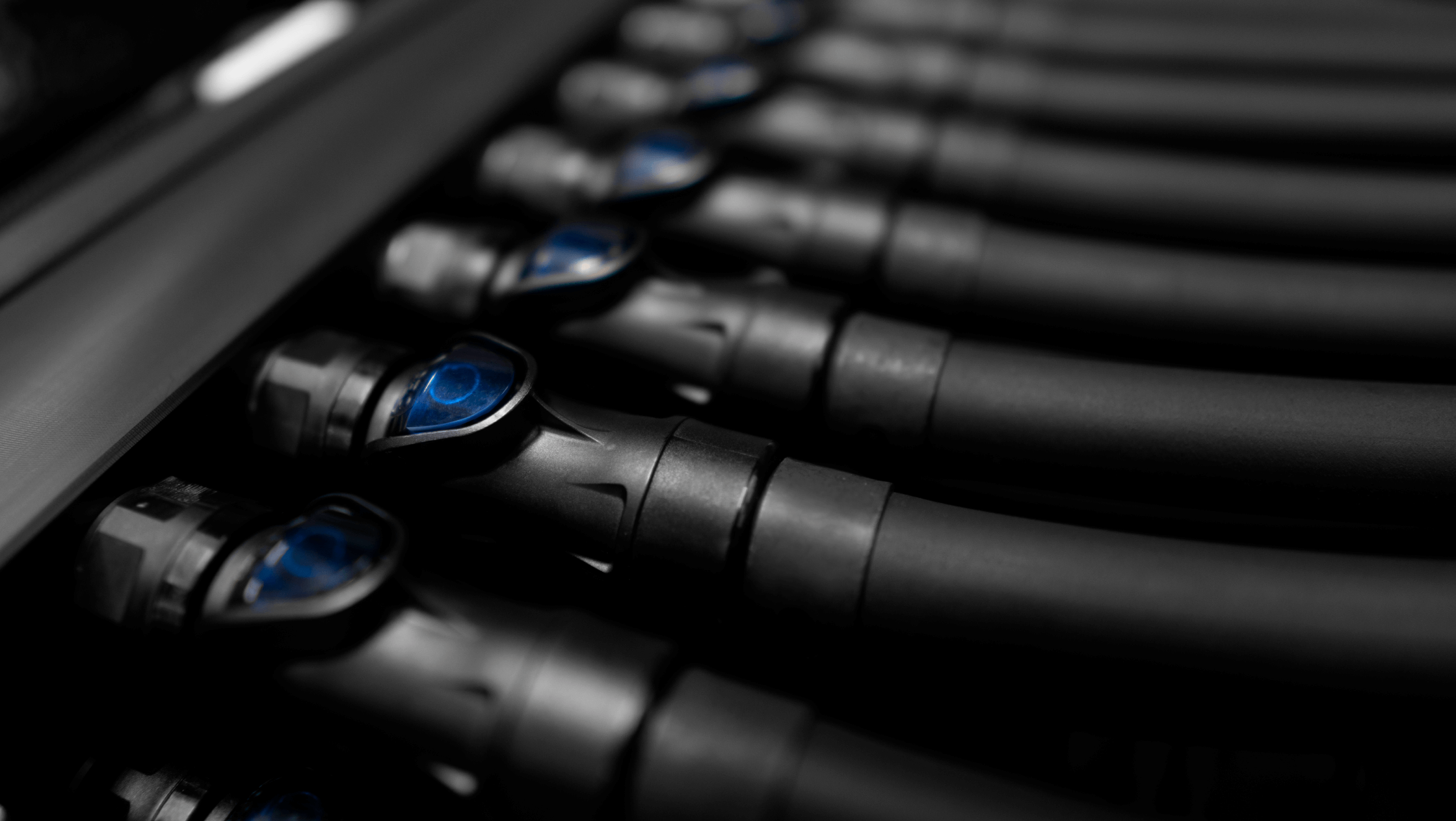 Industrial-Grade QDC for Optimal Flexibility
High-quality, dripless CPC Quick Disconnect Couplings for quick and easy upgrades and servicing of any of the 7 GPUs in this GPU server.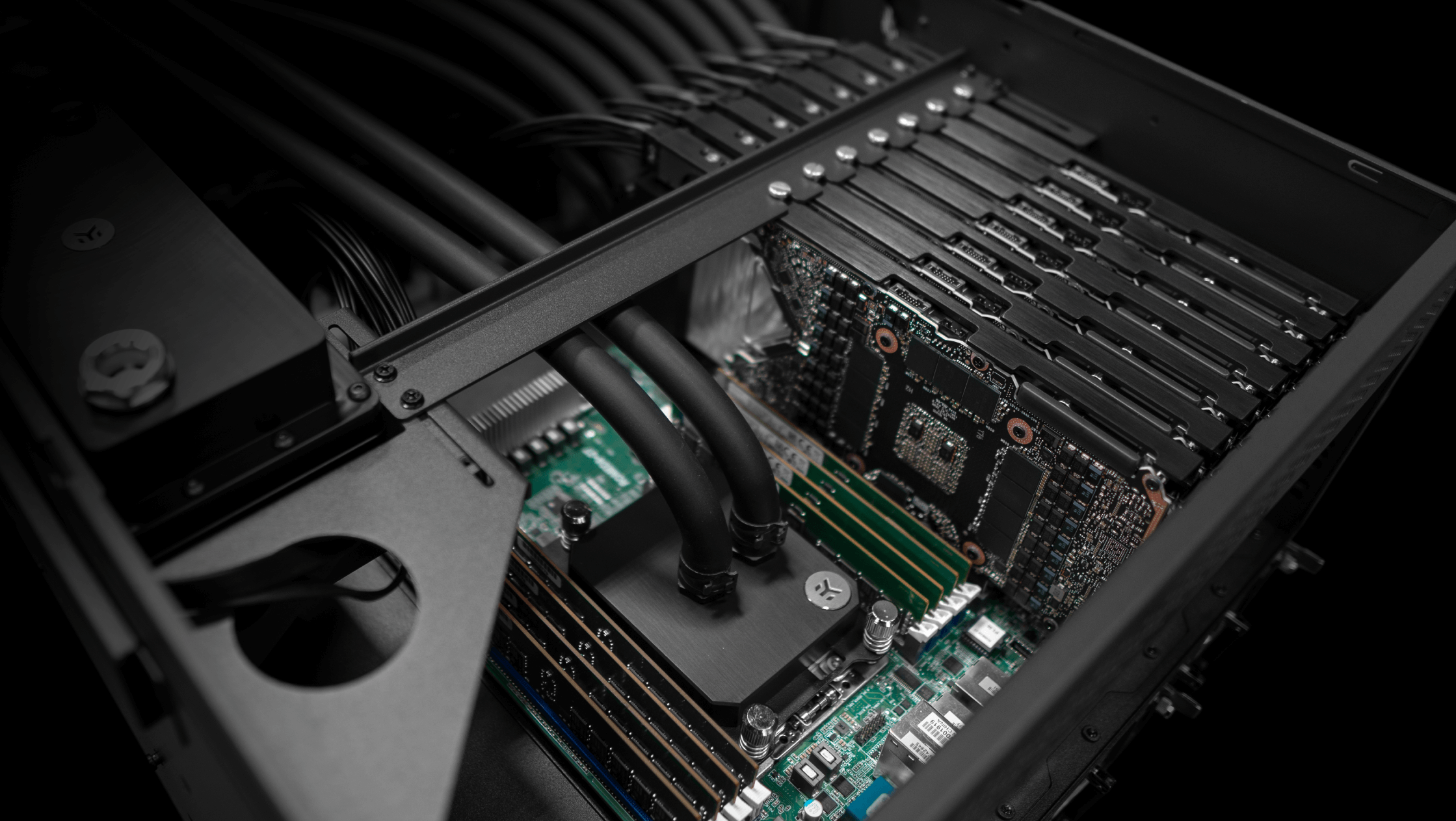 Unrivaled Compute Density
A top-of-the-line X7000-RM server configuration with 7 liquid-cooled GPUs.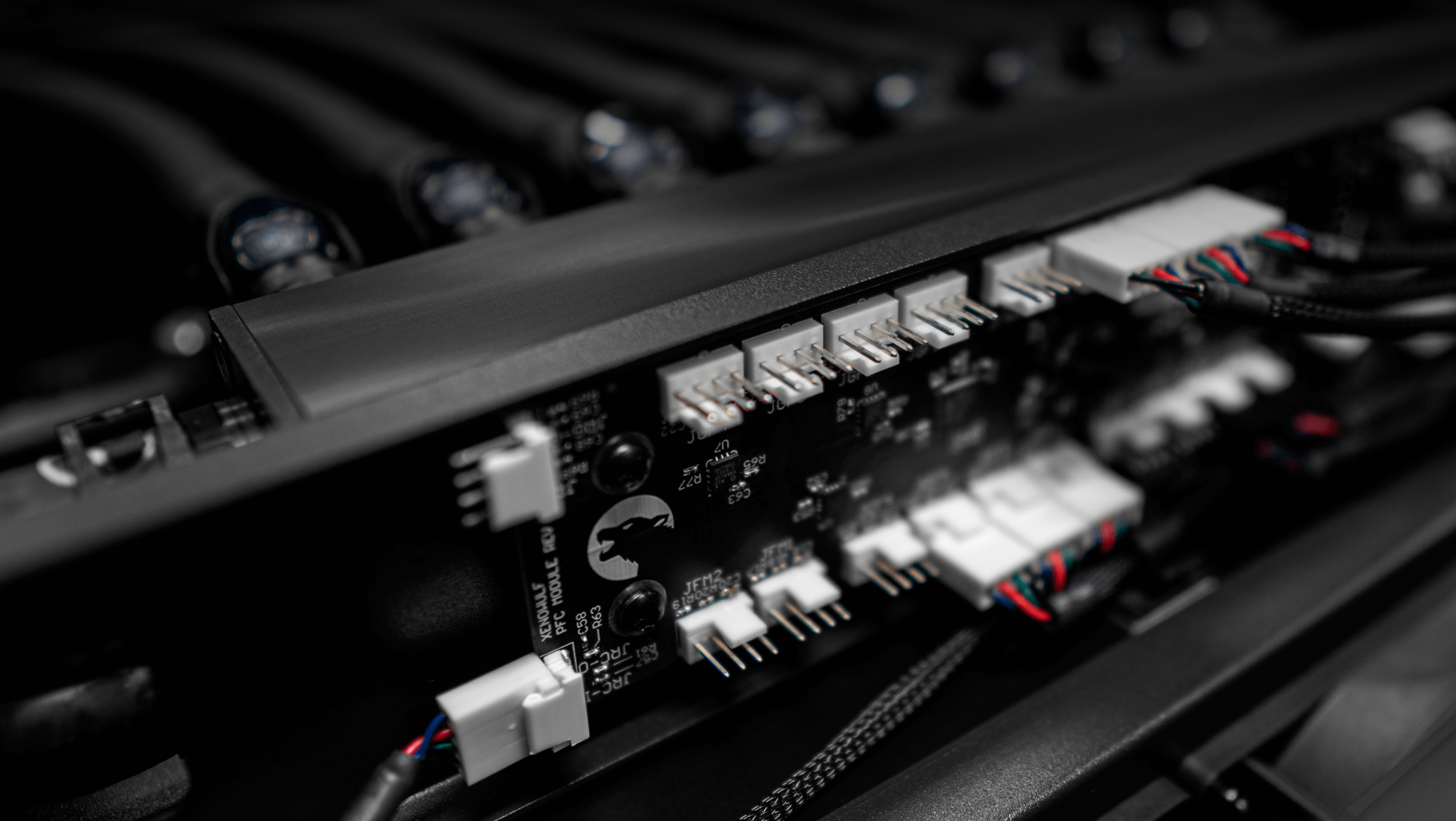 AI-Controlled Subsystems
Effectively setting up and controlling the various fans, pumps, and subsystems of a server can be a daunting task. That is why we have created a custom controller capable of adjusting the fan and pump curves on the fly for a perfect balance of noise and performance.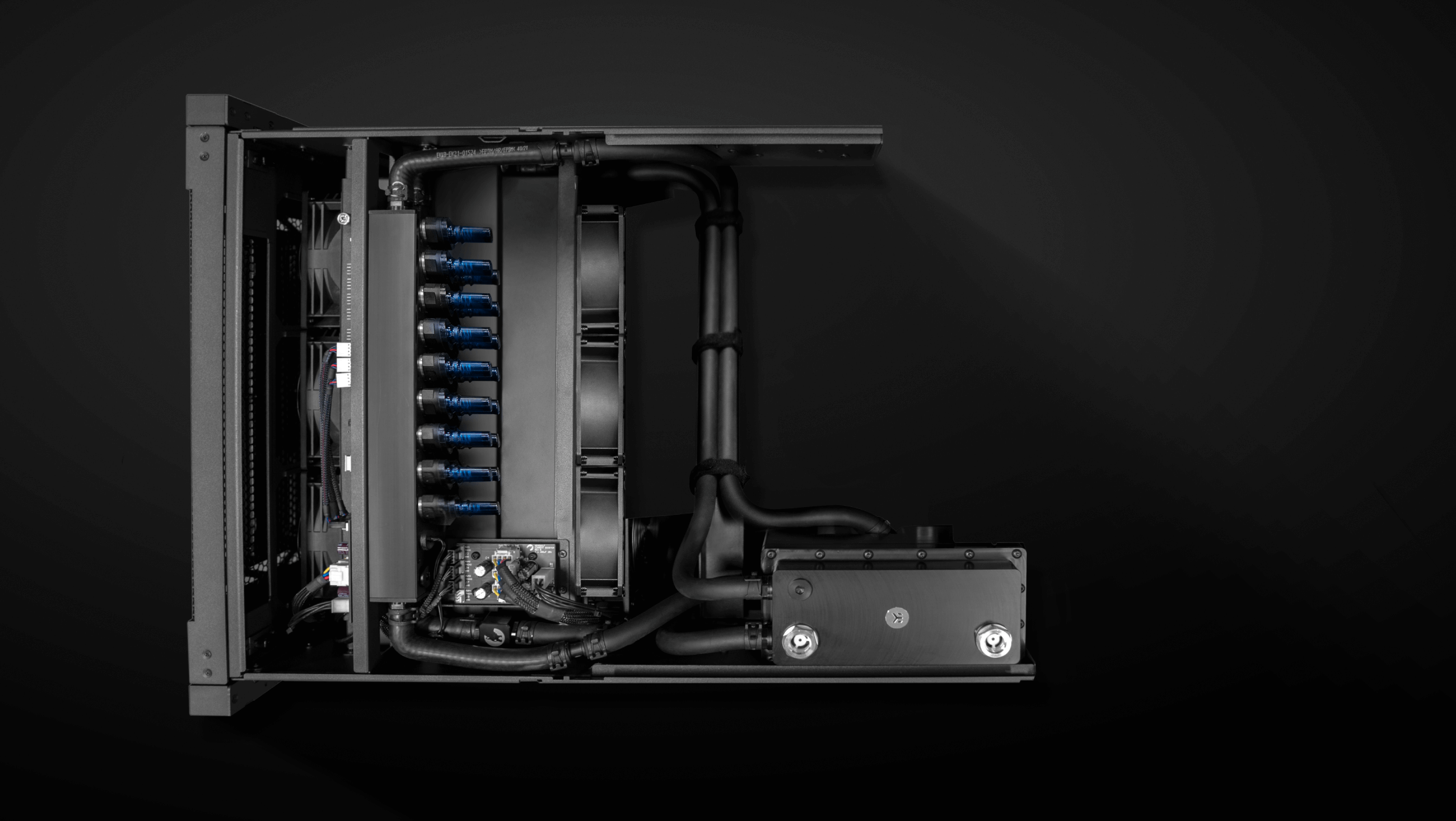 Easy Maintenance
The top priority is ensuring that the liquid cooling loop is operational at all times. Besides the redundant pumps, the entire liquid-cooling module can be disconnected from the chassis for maintenance or quickly and easily replaced with a fresh one.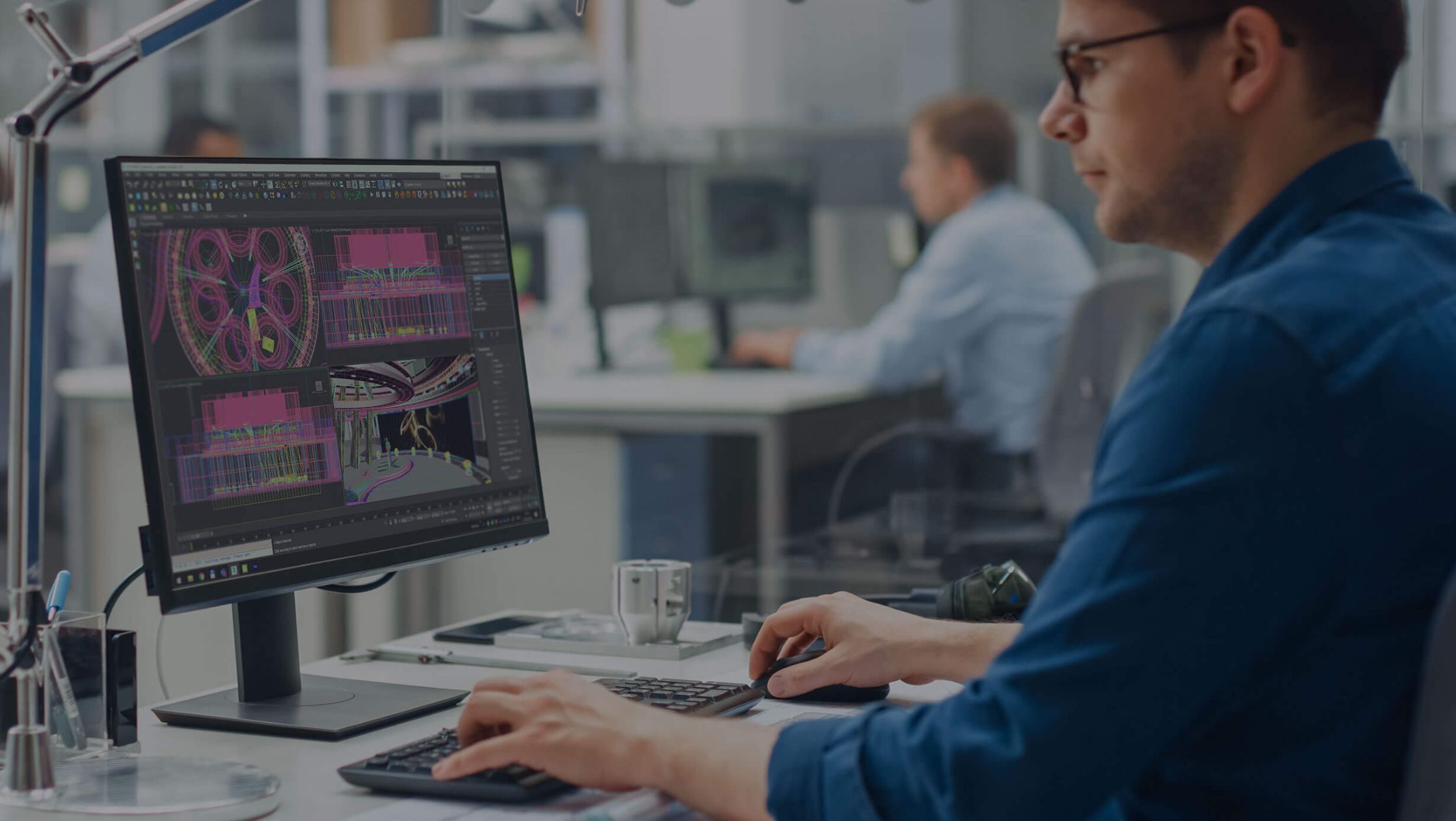 Comprehensive Remote Testing
We strive to achieve a seamless plug-and-play experience for our end users, with all potential compatibility issues and troubleshooting resolved at our facilities before shipping.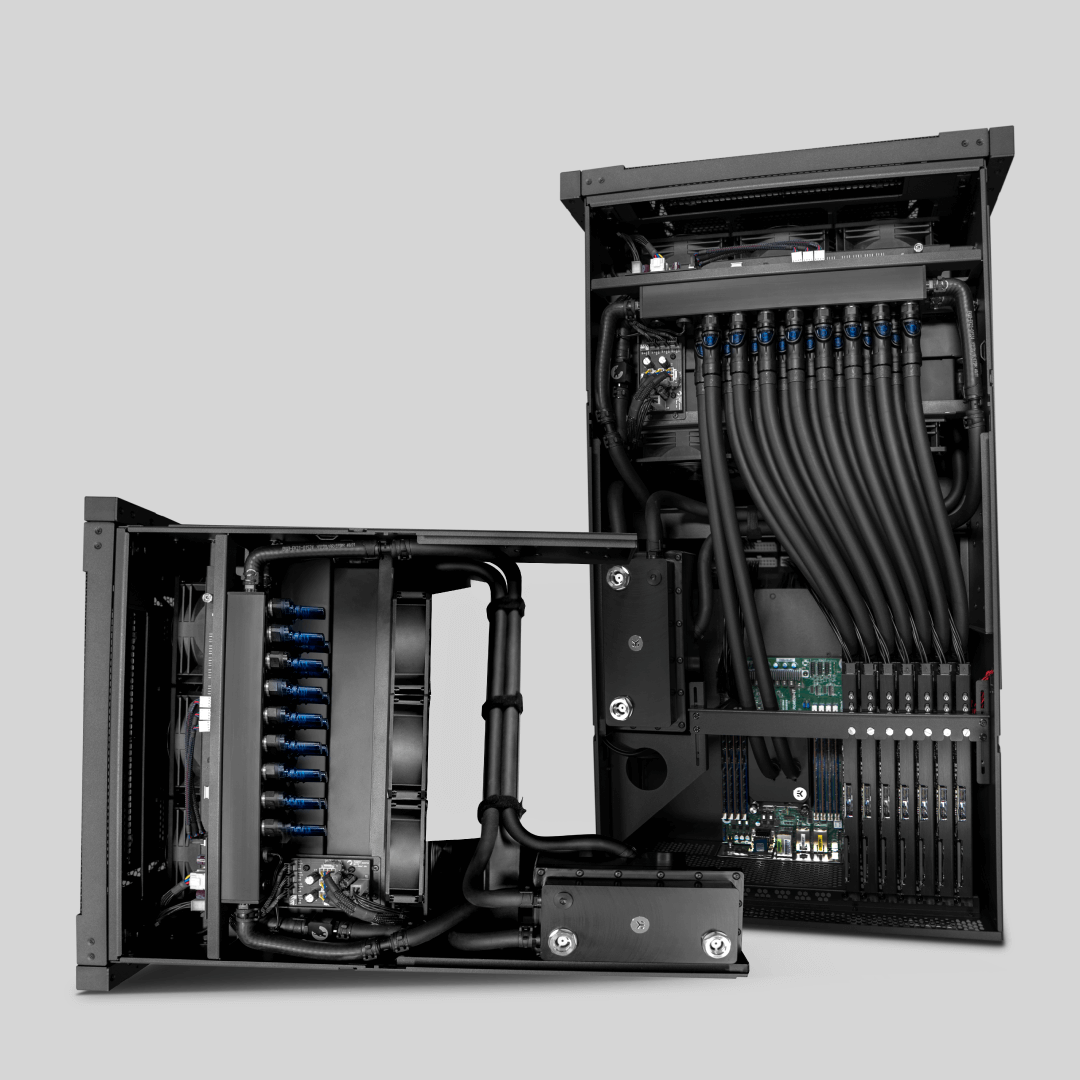 CONFIGURE YOUR X7000-RM GPU SERVER TO SUIT YOUR NEEDS
Use our intuitive workstation configurator to customize your scalable, parallel computing GPU-dense server according to your unique workload and workflow preferences.
If you need extra help, our liquid cooling experts are always happy to lend a hand.
Configure Now
FAQ for EK Fluid Works X7000-RM Rackmount Server
What are the benefits of liquid cooling?

Is X7000-RM suitable for my workflow?

What are the upgrade paths?

In the event of a component failure, how would the servicing be performed?

Is liquid cooling safe and reliable?

What systems are redundant?

We're Here to Help
Need more information or help with configuring your own X7000-RM GPU Server? Our experts are only a click away and happy to lend a helping hand. 
Request Free Consultation Now