EK Fluid Works
Liquid Cooled Workstation for Every Task
Having the right tool for the job is already halfway to successfully completing it. We aim to provide you with top-of-the-line liquid-cooled workstations that are ready to tackle any task at hand
See All Workstations
Ask an Expert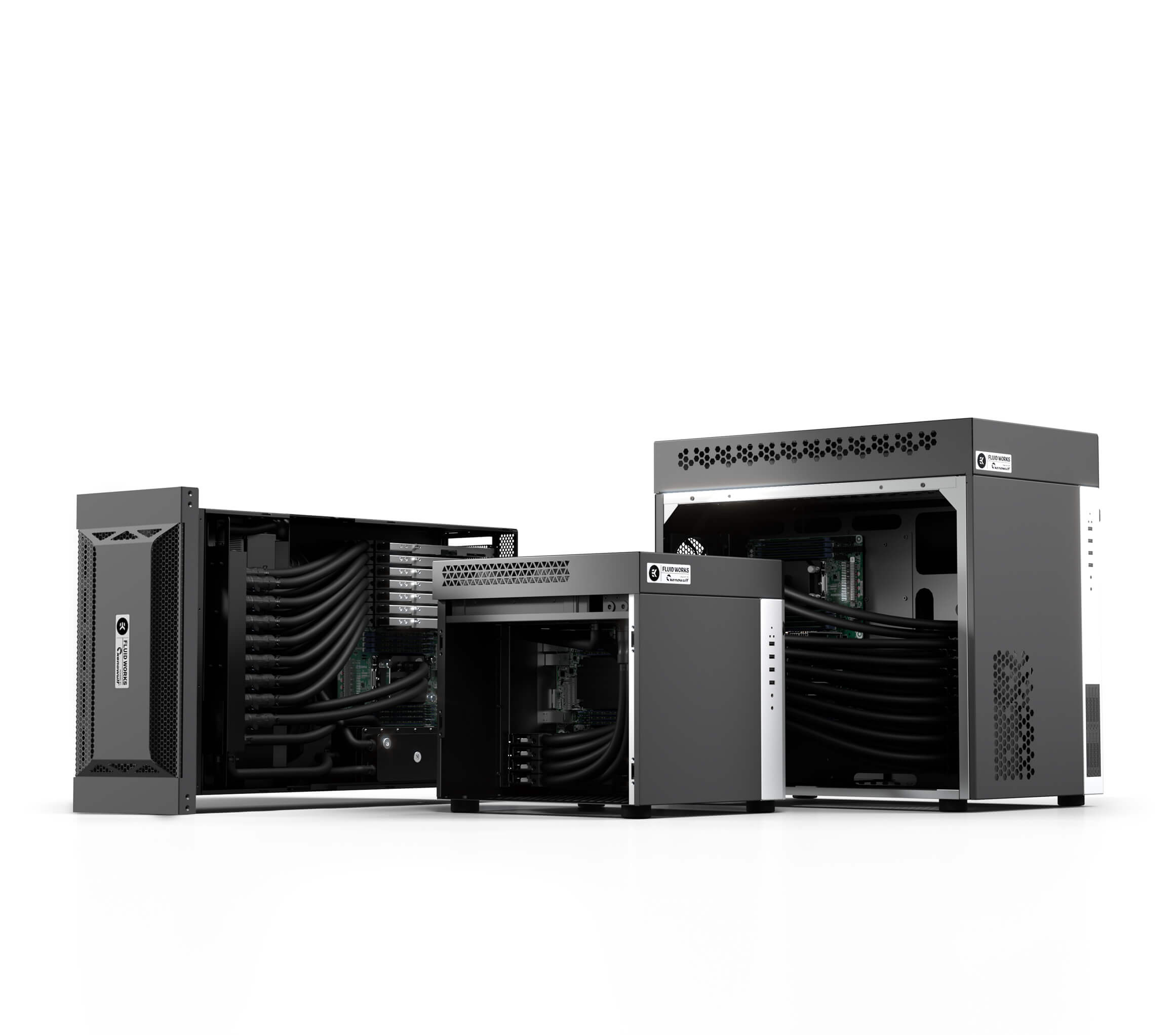 Choose your FW Workstation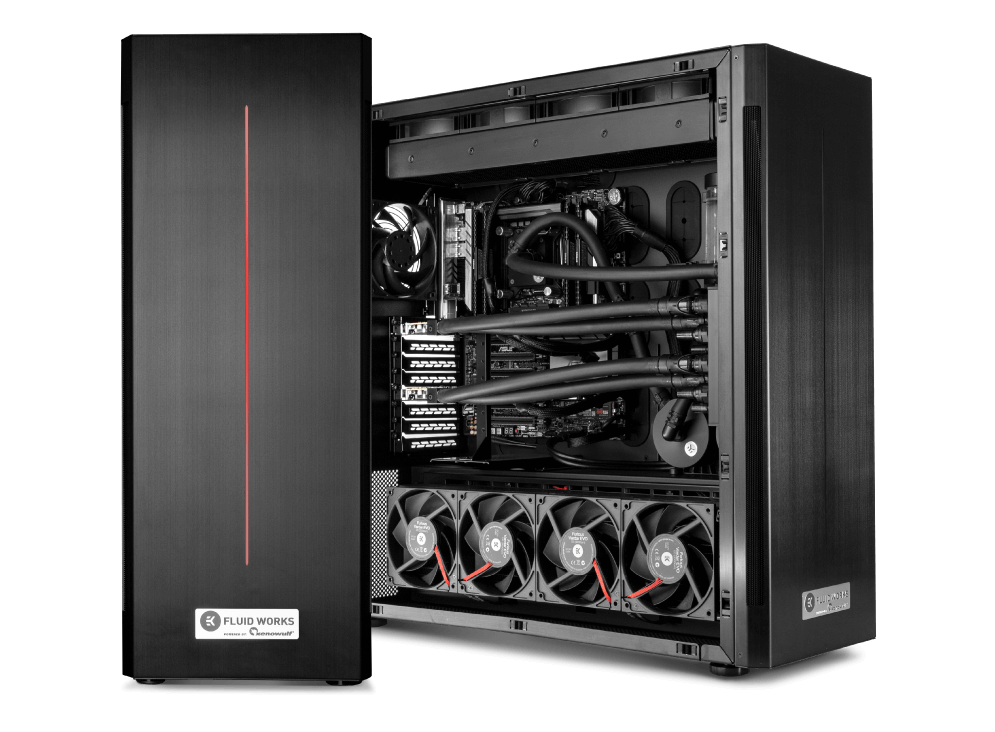 EK Fluid Works Studio Series
The Studio series desktop workstations were created to offer digital content creators unrivaled stability and the highest performing desktop experience. And thanks to the advanced liquid cooling, performance doesn't come at that price of increased noise output.
Explore Studio Series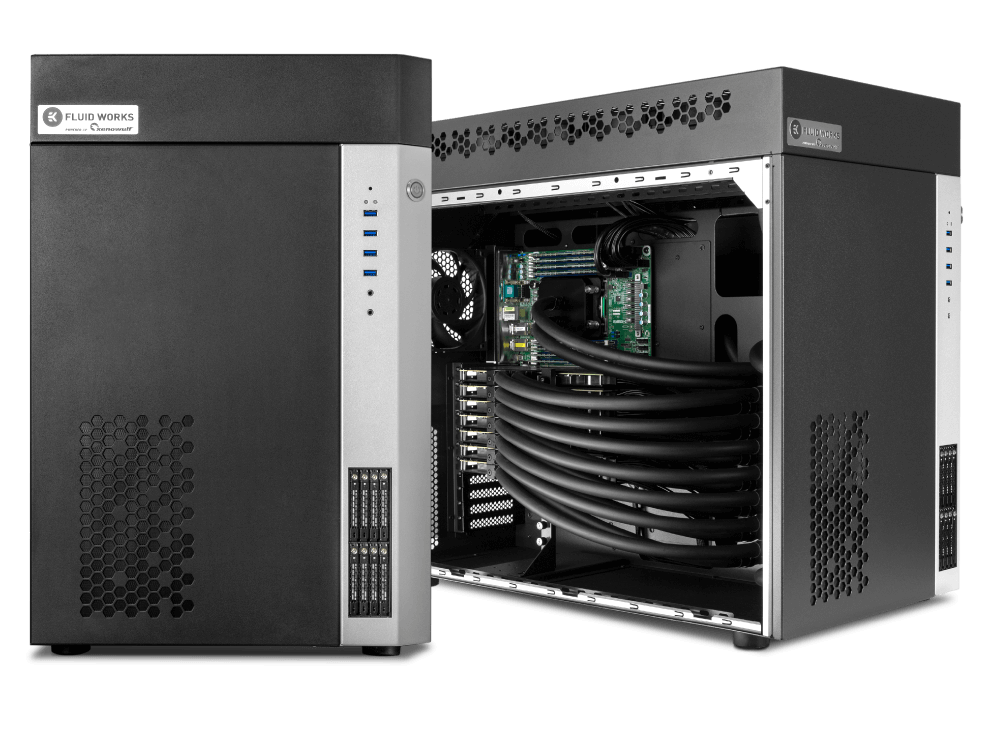 EK Fluid Works Compute Series
High-level scientific work, deep learning, and AI research demand the utmost stability and reliability, while free of any downtime or other disturbances. The Compute series workstations aim to achieve these goals, while delivering best-in-class performance to boost productivity.
Explore Compute Series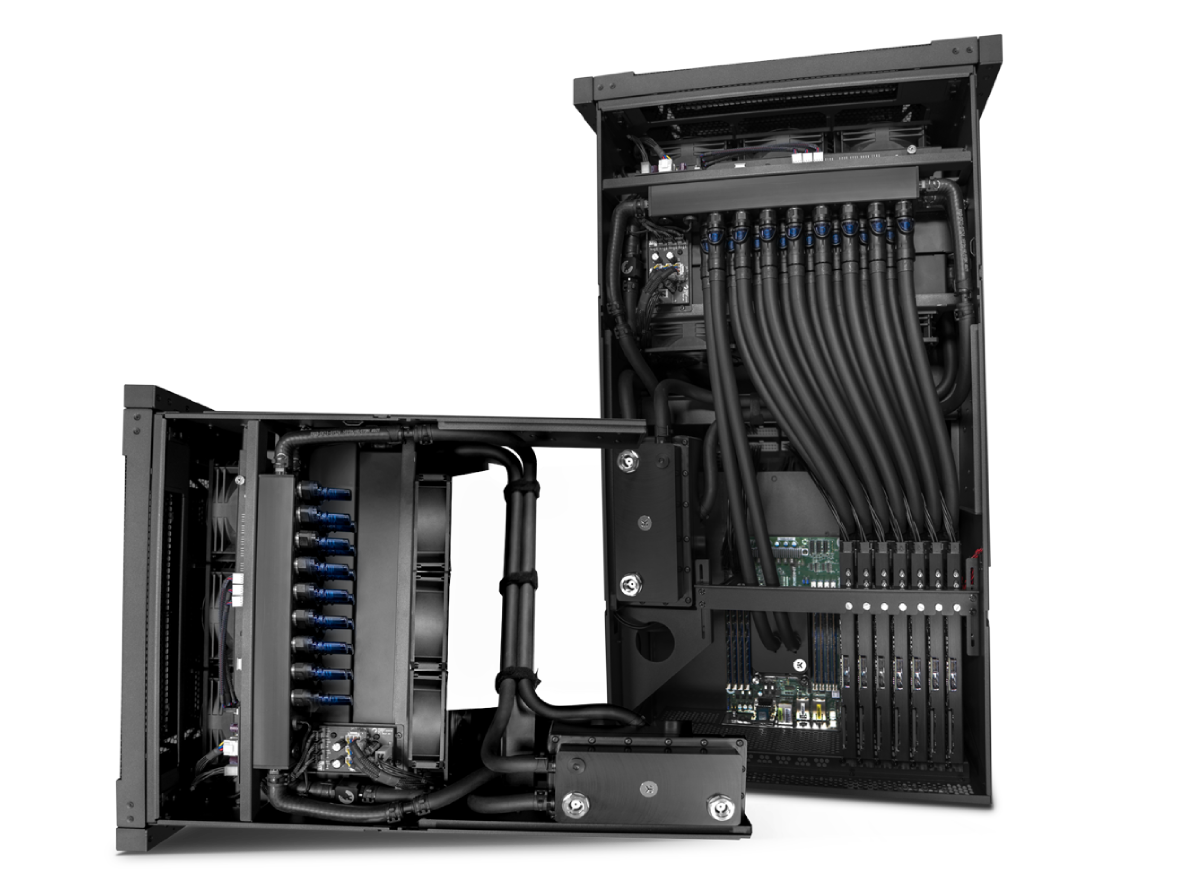 EK Fluid Works RM Server
The EK Fluid Works Compute Series Rackmount GPU server has been designed from the ground up to meet and exceed the rigorous performance requirements of artificial intelligence, deep learning, and big data processing.
Explore Rackmount Server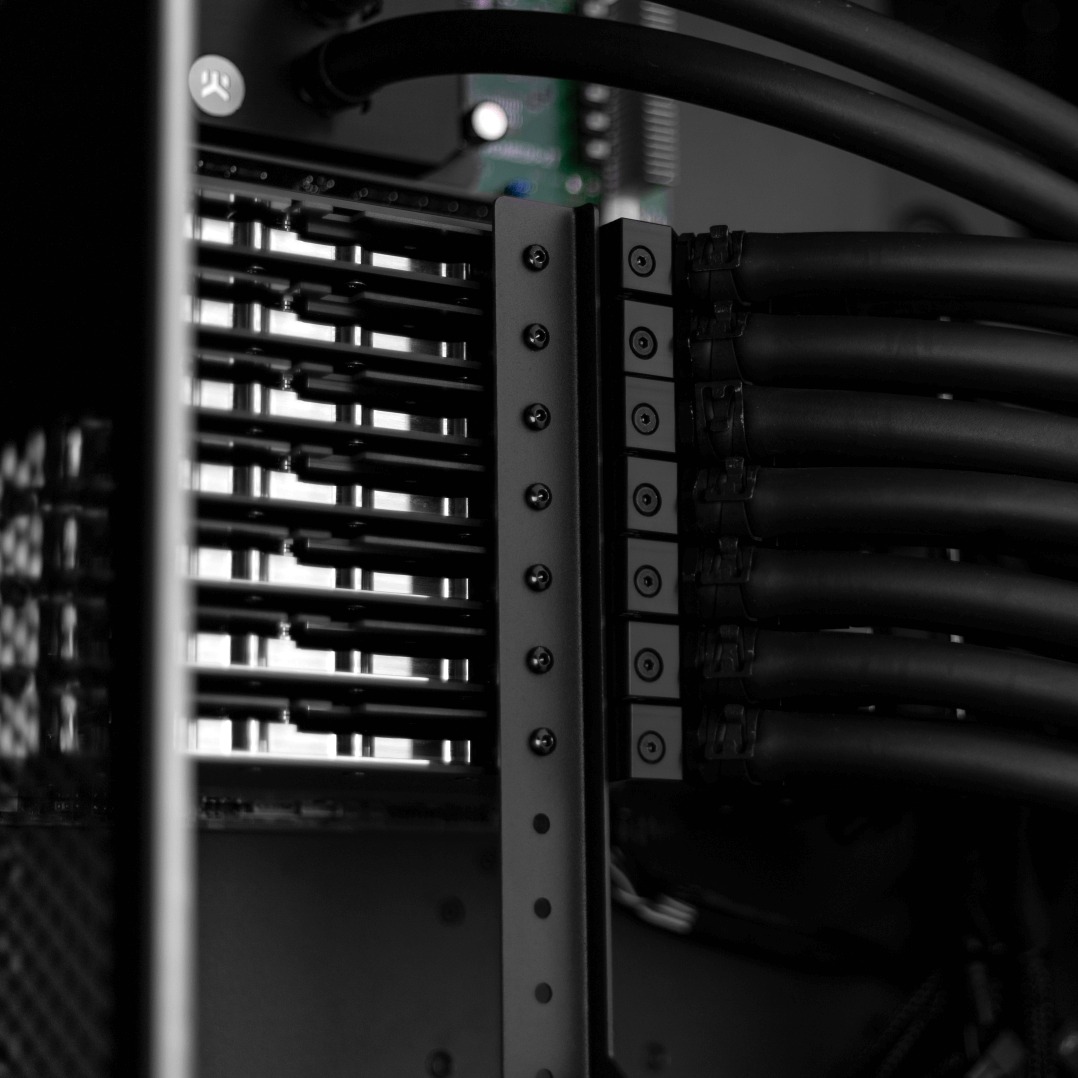 Unrivaled Thermal Performance
Liquid coolants are several orders of magnitude better with thermal capacity and conductivity when compared to air. By liquid cooling critical components such as CPU and GPUs, temperature spikes and thermal throttling is effectively eliminated. These significantly lower operating temperatures, allowing the built-in boost algorithms to deliver the hardware's full potential without any fears of gradual degradation due to material fatigue.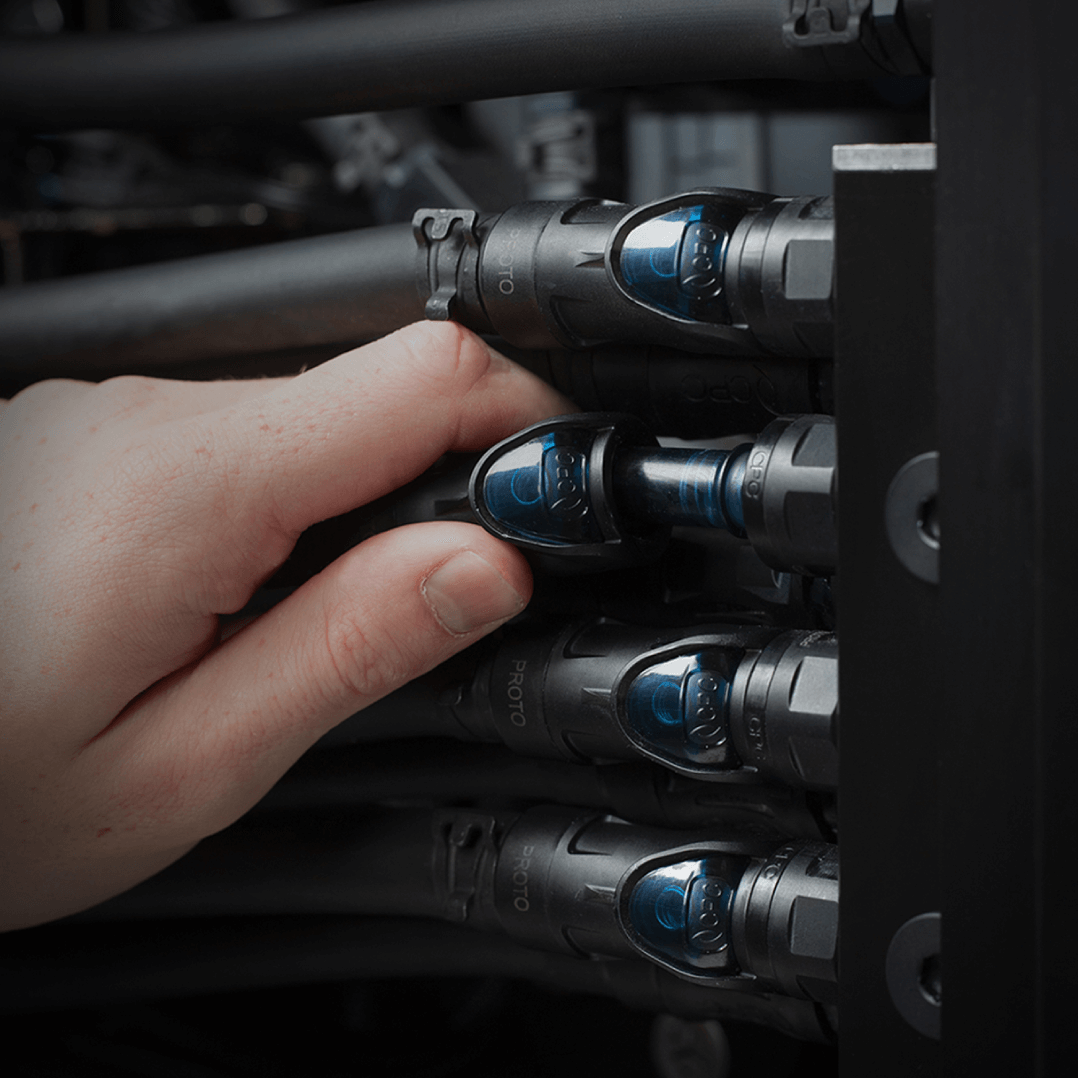 Unmatched Flexibility
In our quest to take our workstations serviceability and upgradeability to the next level, we have equipped our workstations with dripless industrial-grade Quick Disconnect Couplings (QDC)*. Being locked down to a single liquid-cooled configuration and hardware is no longer the case as new pre-filled GPUs can be effortlessly swapped out by the user.
This modular approach to our workstations allows for easy upgrades and maintenance to be performed with minimal downtime.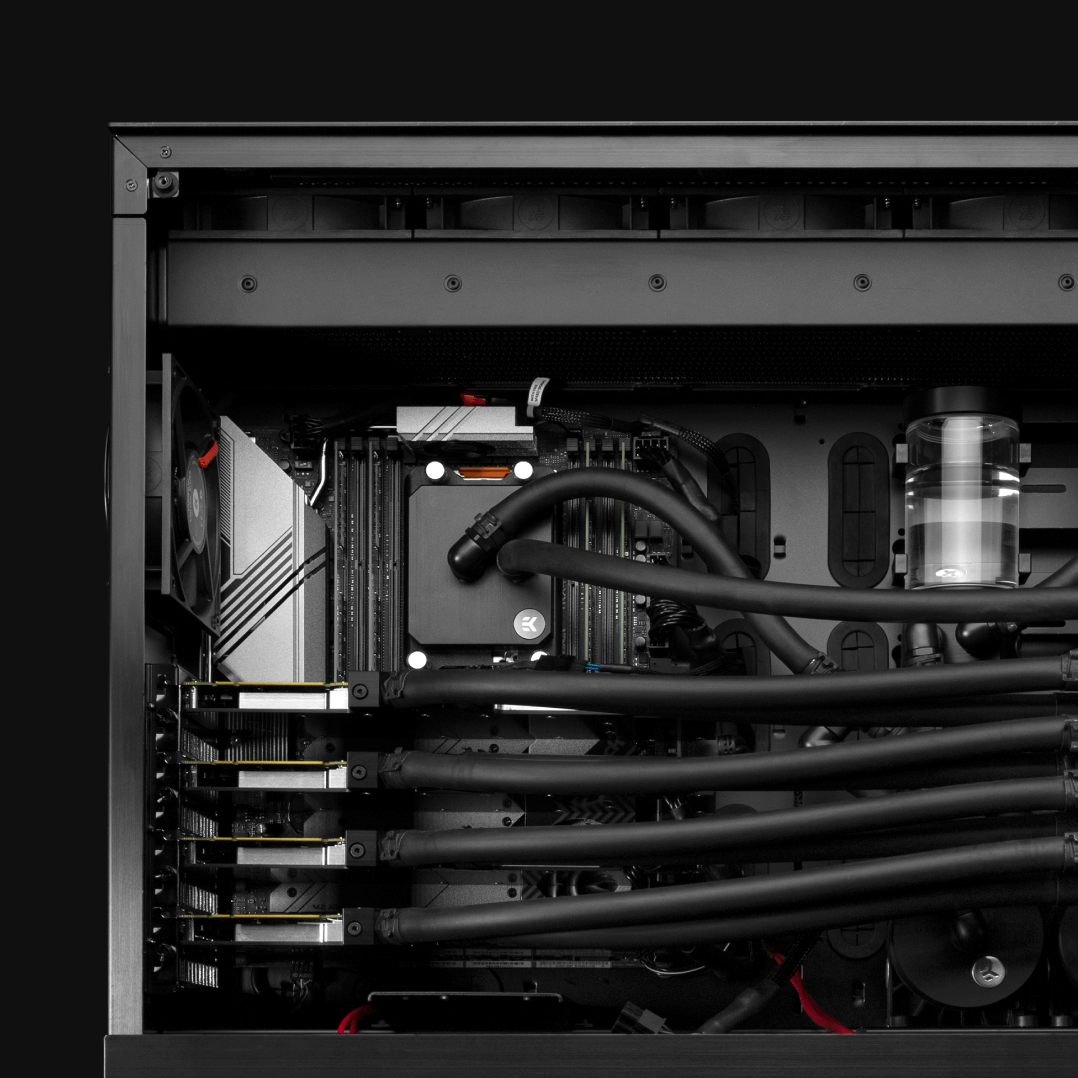 Acoustically sound
Fully liquid-cooled workstations have another considerable advantage over their air-cooled counterparts that cannot be understated: how quiet they are. Computer liquid-cooling systems utilize larger fans that spin at lower speeds to push air through high-performance radiators. This generates next to no noise pollution even while the system is operating at peak load.

We're Here to Help
If you are having a hard time choosing the right workstation configuration for your needs, let our experts lend a hand.
Request a free consultation now.
Ask an Expert