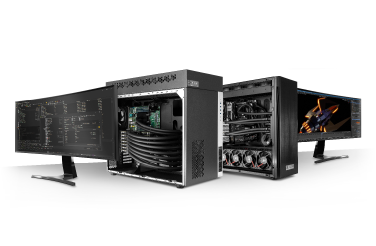 The

MOST POWERFUL

MOST RELIABLE

MOST FLEXIBLE

QUIETEST


liquid cooled, multi-gpu, high performance workstation.. ever
EK FLUID WORKS - Setting a new standard in Premium render and compute workstations
UNRIVALED THERMAL PERFORMANCE
Liquid cooling isn't just cool, it unleashes your system's performance and longevity. By essentially eliminating thermal throttling and reducing thermal fatigue on your systems intricate components, liquid cooled systems deliver stable, consistent, and reliable performance for years to come.
UNMATCHED FLEXIBILITY
EK Fluid Works is the only line of liquid cooled workstations that are user expandable and serviceable. Our innovative industrial-grade Quick Disconnect Couplings (QDC)* on our GPUs don't lock you down to a fixed configuration for the life of your workstation.
This modular approach to our workstations allows you to expand your system's performance as your workload demands increase, by simply adding additional pre-filled GPUs with plug-and-play ease.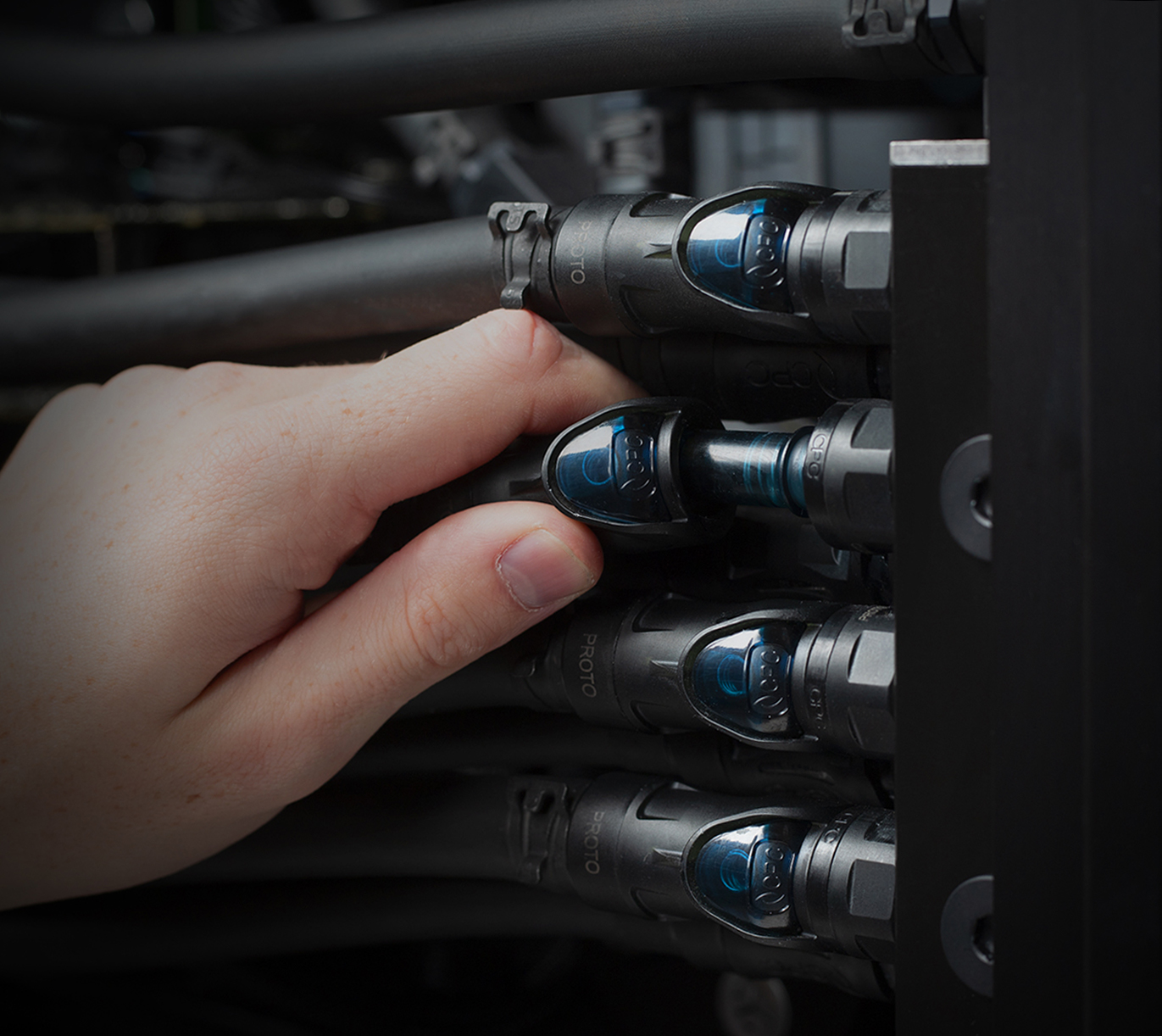 ACOUSTICALLY SOUND
We've all heard it… the jet engine sound of your computer's fans spinning at max RPMs when under load. Well, liquid cooled systems have an exemption from this form of noise pollution.
Liquid cooled systems utilize larger, slower spinning fans to draw the air through the cooling radiators that are often undetectable. This means that even when your system is operating at peak load, you won't need your noise-cancelling headphones to concentrate on your work.
UNBEATABLE ROI
EK Fluid Works workstations make a sound CAPEX investment. No joke, high-end professional workstations are an investment in your business's future, so why not invest in a workstation that will pay itself off in no time?
Our liquid cooled workstations promise increased productivity with consistent and predictable performance and will also last considerably longer due to less thermal stress and fatigue on the system. No matter how you look at it, EK Fluid Works workstations make for a smart investment.