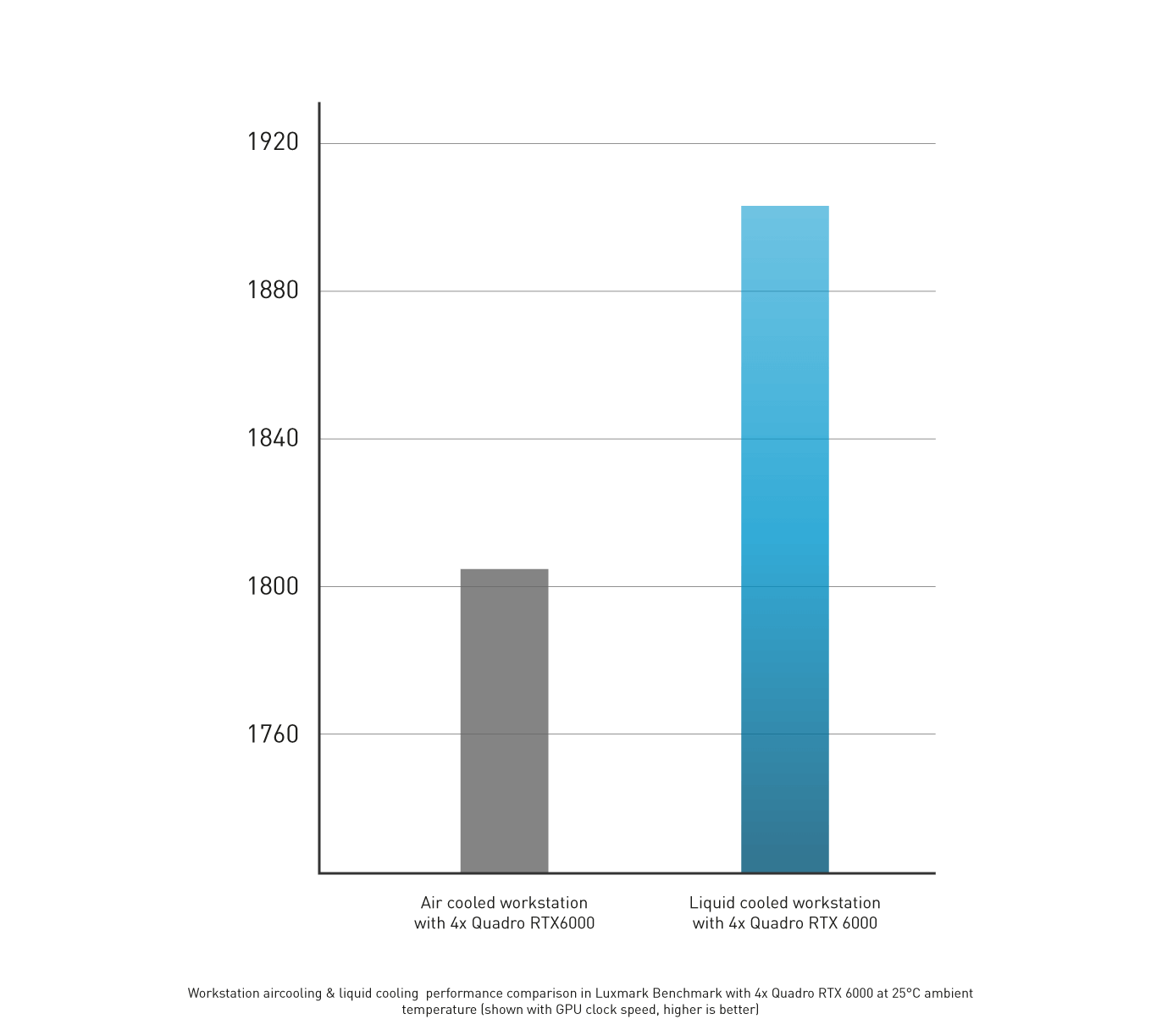 Maximum performance no matter the workload
Liquid cooling the core components of the computer, like the CPU and GPU, enables them to not only operate at considerably lower temperatures, but also enables them to achieve higher clock speeds compared to standard air cooling. This in turn accelerates any rendering, editing and virtual scene manipulation tasks.
Rock solid reliability
Reliable and consistent performance with little to no downtime are key to any successful project. Liquid cooling effectively eliminates thermal throttling and due to lower temperature oscillations, diminishes the possibility of component failure from thermal fatigue. EK has also used market proven manufacturing techniques, durable materials and components to substantially increase the longevity of the liquid cooling components and the system as a whole.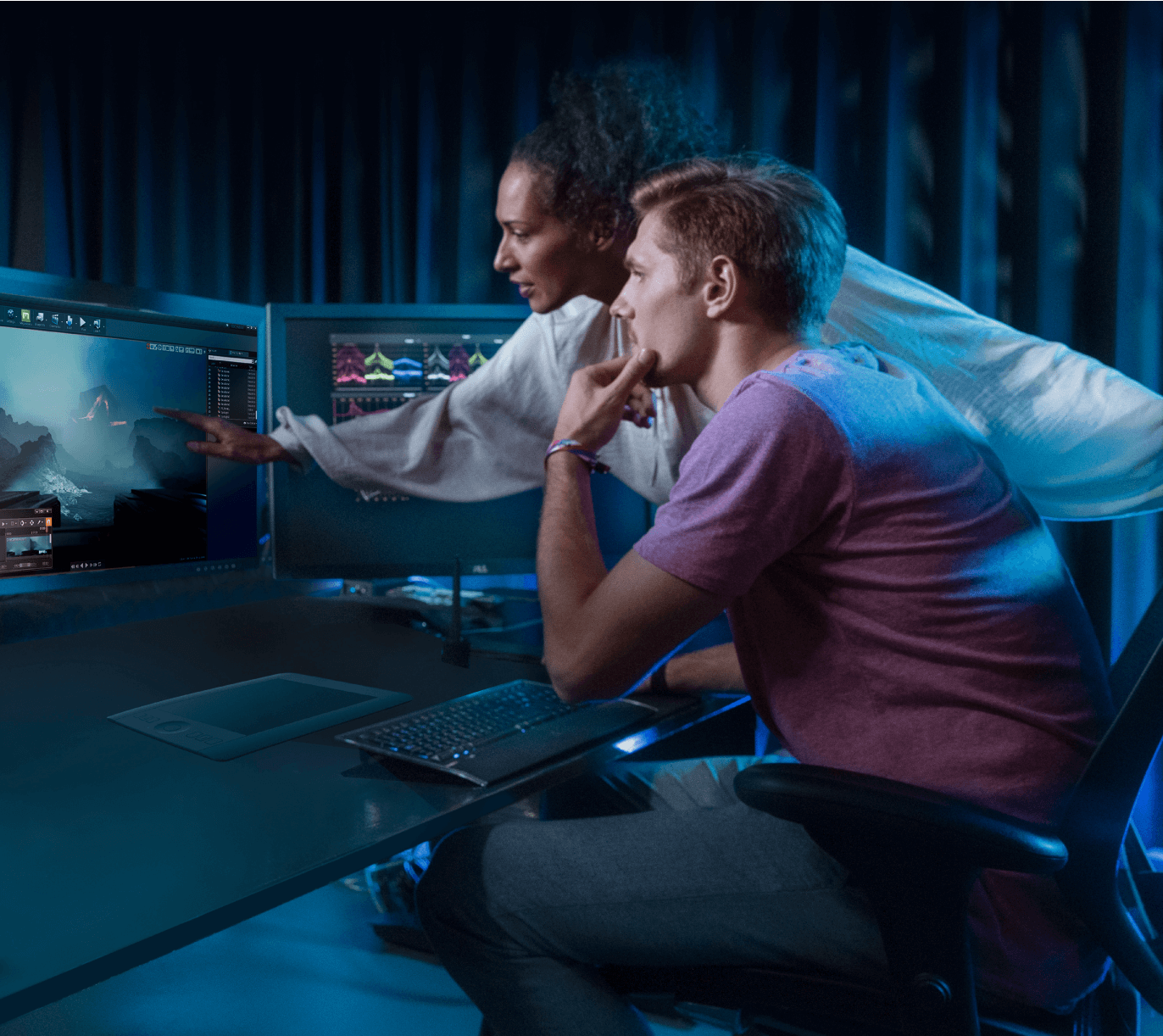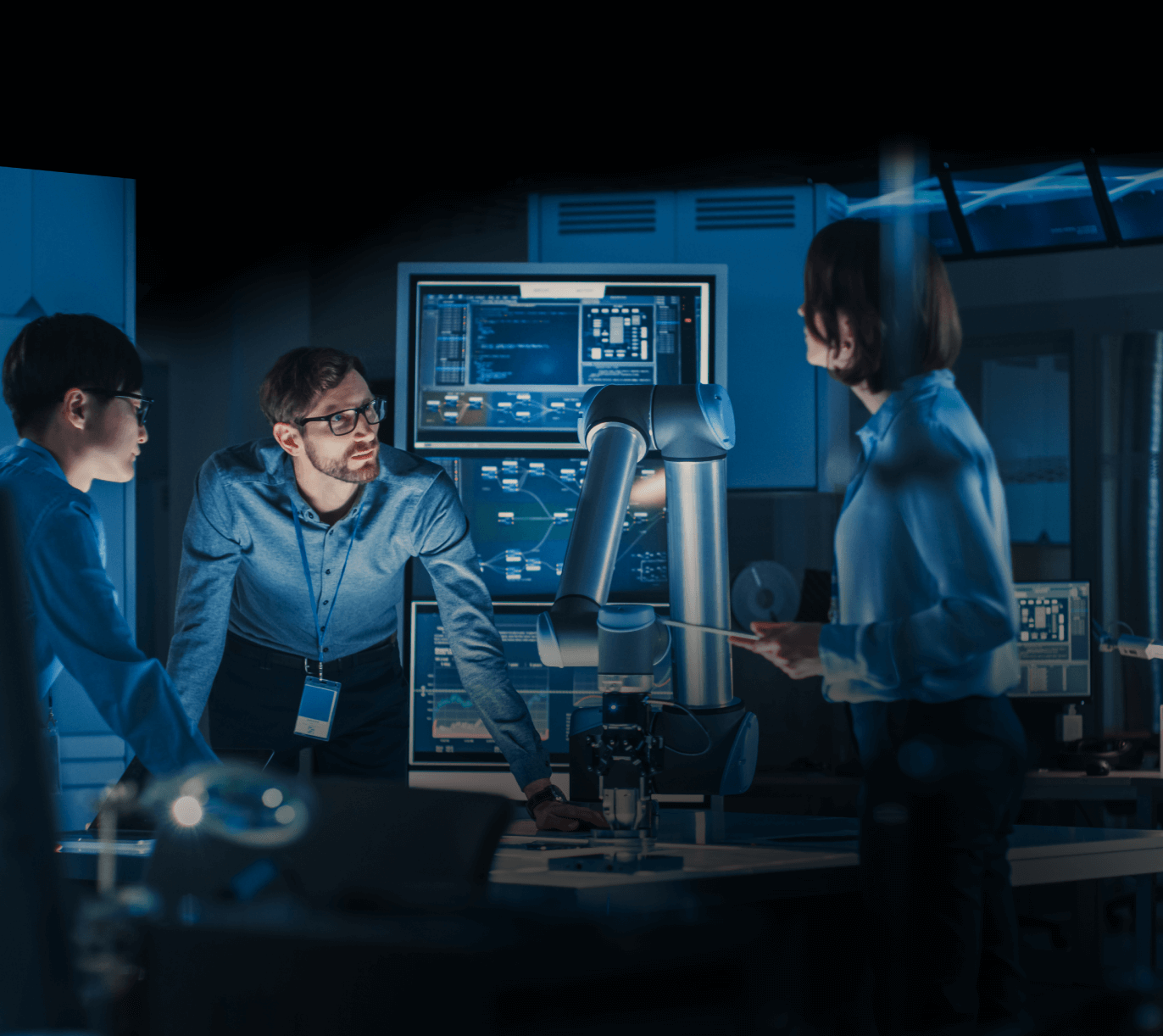 Unmatched Flexibility
EK Fluid Works workstations are equipped with industrial grade Quick Disconnect Couplings (QDC) and manifolds, which provide the user with the option to easily upgrade and expand their systems with additional pre-filled GPUs. Motherboard selection is carefully curated so that they offer enough PCIe slots for add-in SDI and sync cards such as the Nvidia Quadro Sync, AJA Kona 5, Blackmagic DeckLink and high speed networking.
Best cost-effective solution
In the end, EK Fluid Works workstations will positively impact your bottom line by allowing you to get more work done in less time, making the clients and your budget happier. Computer components that are liquid cooled will run cooler, use less power and last longer, all while delivering consistent and predictable performance.