EK Fluid Works @Supercomputing 2023
Denver, Colorado Convention Center
November 12-17, 2023
Find Us
View Offers
Visit Us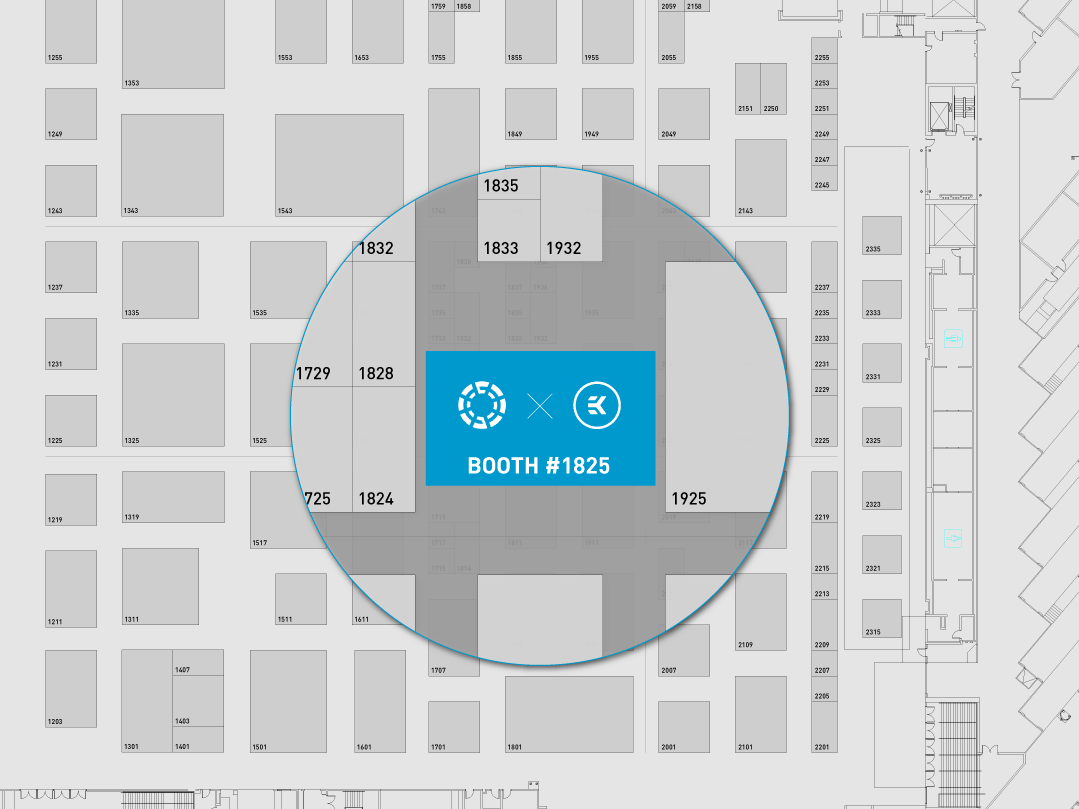 Where to Find Us
We can't wait to meet you at SC23! Visit us and experience the full capabilities of our fully liquid-cooled systems optimized for HPC, CFD, HFT, ML, LLM, pro visualization, molecular biology simulations, and similar workflows. You can find us and our partner, One Stop Systems, Inc. at booth 1825.
We'll be there from November 12 – 17, 2023.
For more information on Supercomputing 23 (including directions to the venue, remote participation, and more), click the button below.
Learn More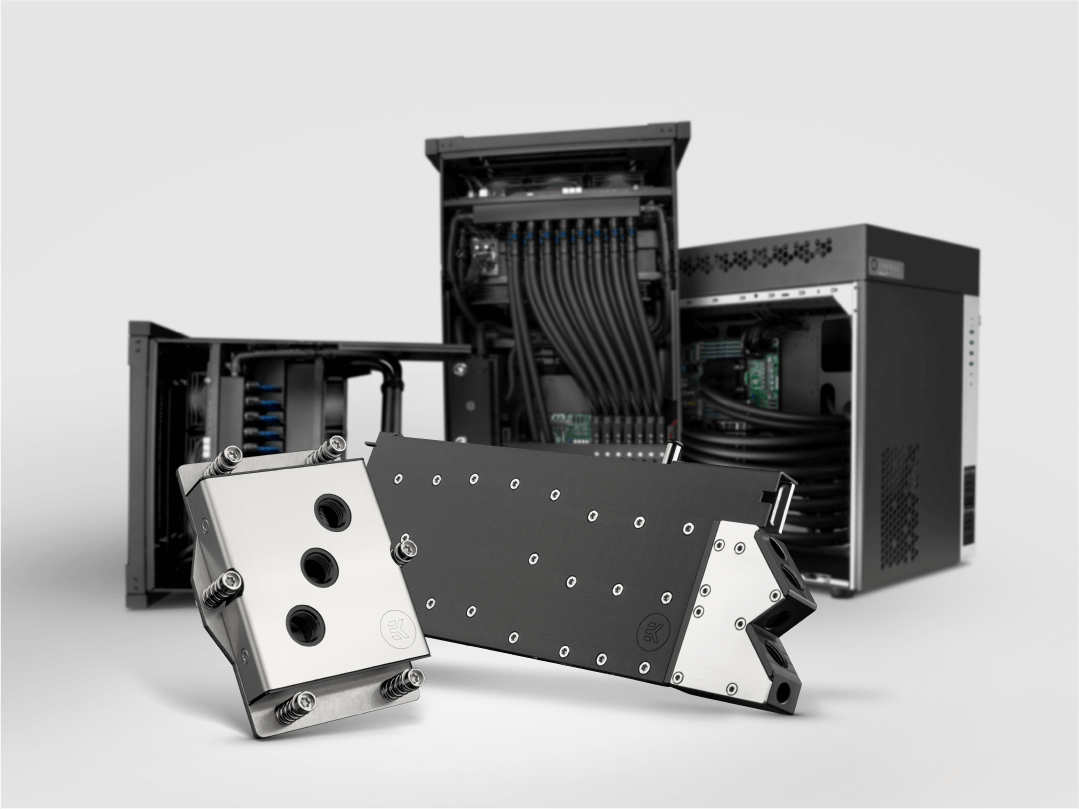 SC23 Product Portfolio
We've been working hard to improve our HPC systems and pro-grade liquid-cooling solutions, tailoring them to meet your unique industry-specific workflow needs. We're excited to showcase some of our latest and greatest developments, including:
Fluid Works X7000-RM Plus – A powerful GPU server that can pack up to 7 liquid-cooled GPUs
EK Pro Series GPU Water Blocks – Professional-grade water blocks for NVIDIA H100 and RTX 6000 ADA GPUs
EK Pro Series CPU Water Blocks – Professional-grade water blocks for AMD SP5 and Intel LGA 4677 CPUs
Manifold-based liquid-cooling system, and more!
Experience EK's efficient cooling for a greener tomorrow.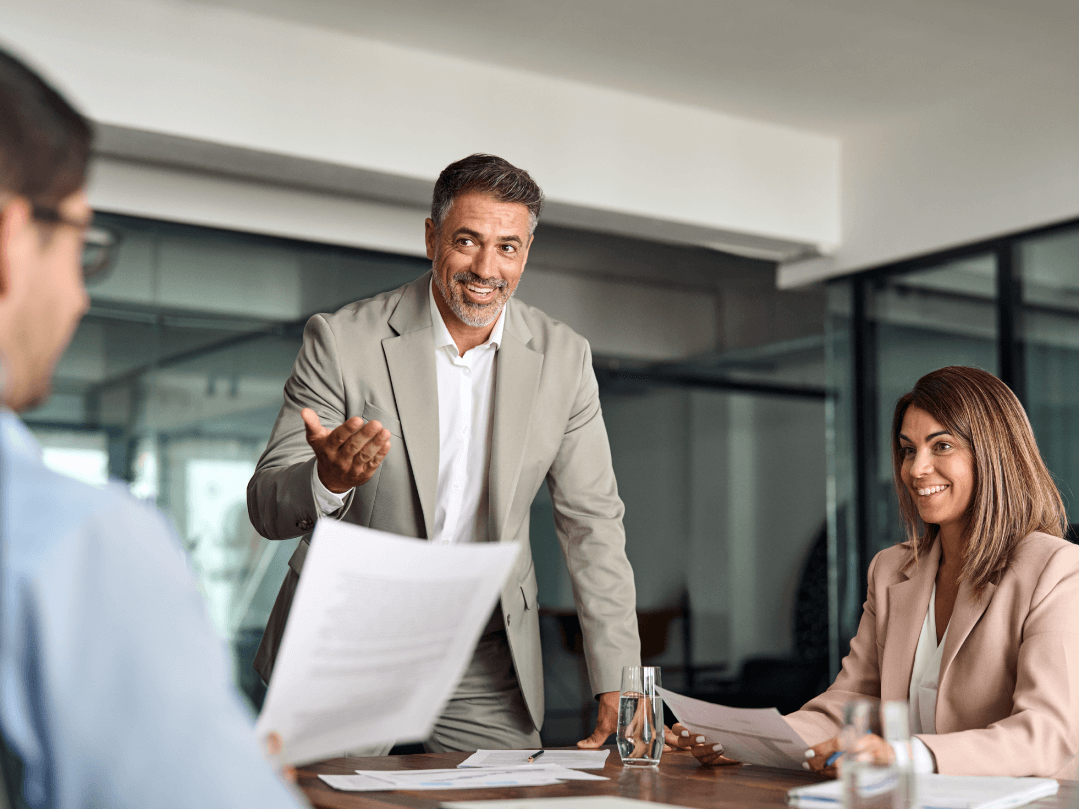 Book a Meeting
Want to book a meeting with us at SC23, or before the event, and get a hands-on experience of our liquid-cooled HPC servers and workstations?
Fill out the form through the button below to schedule a meeting with our team and discuss how our systems can help you boost your workflow and cut operational costs!
Book a Meeting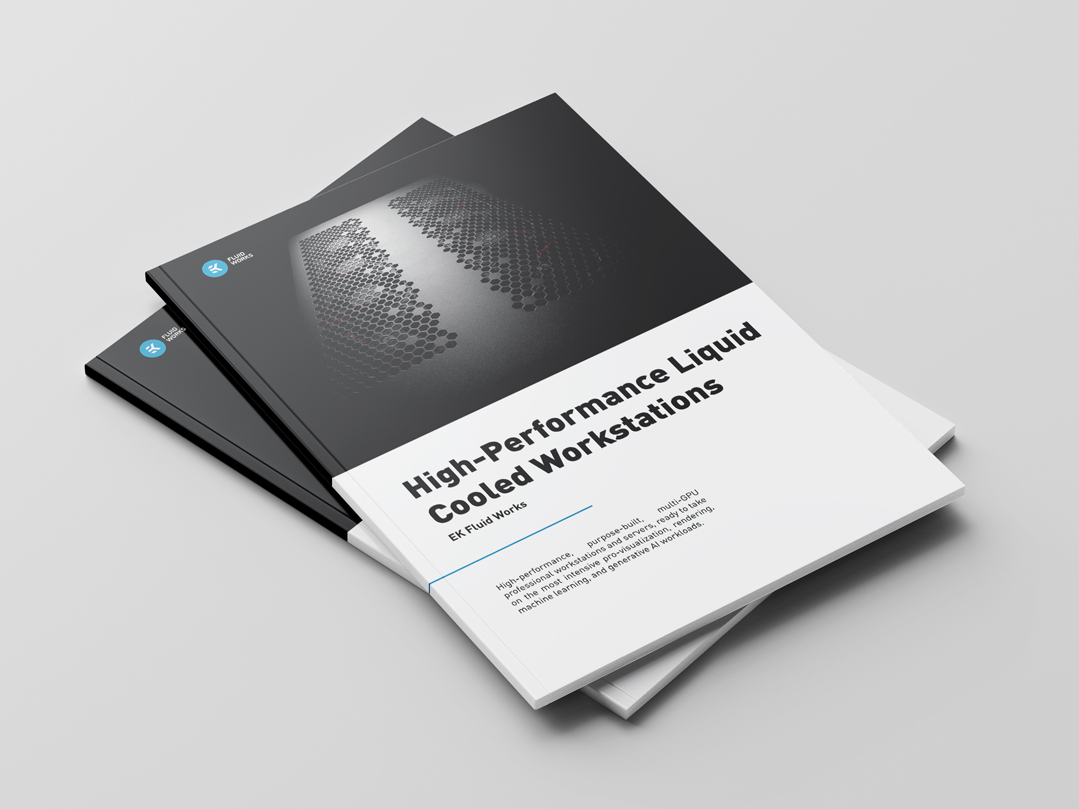 Download Our Printed Material
Learn about our products and get a hint of what to expect from us at Supercomputing 2023. Click the button below to download an informative brochure about our professional high-performance, purpose-built, multi-GPU workstations and servers.
Download Here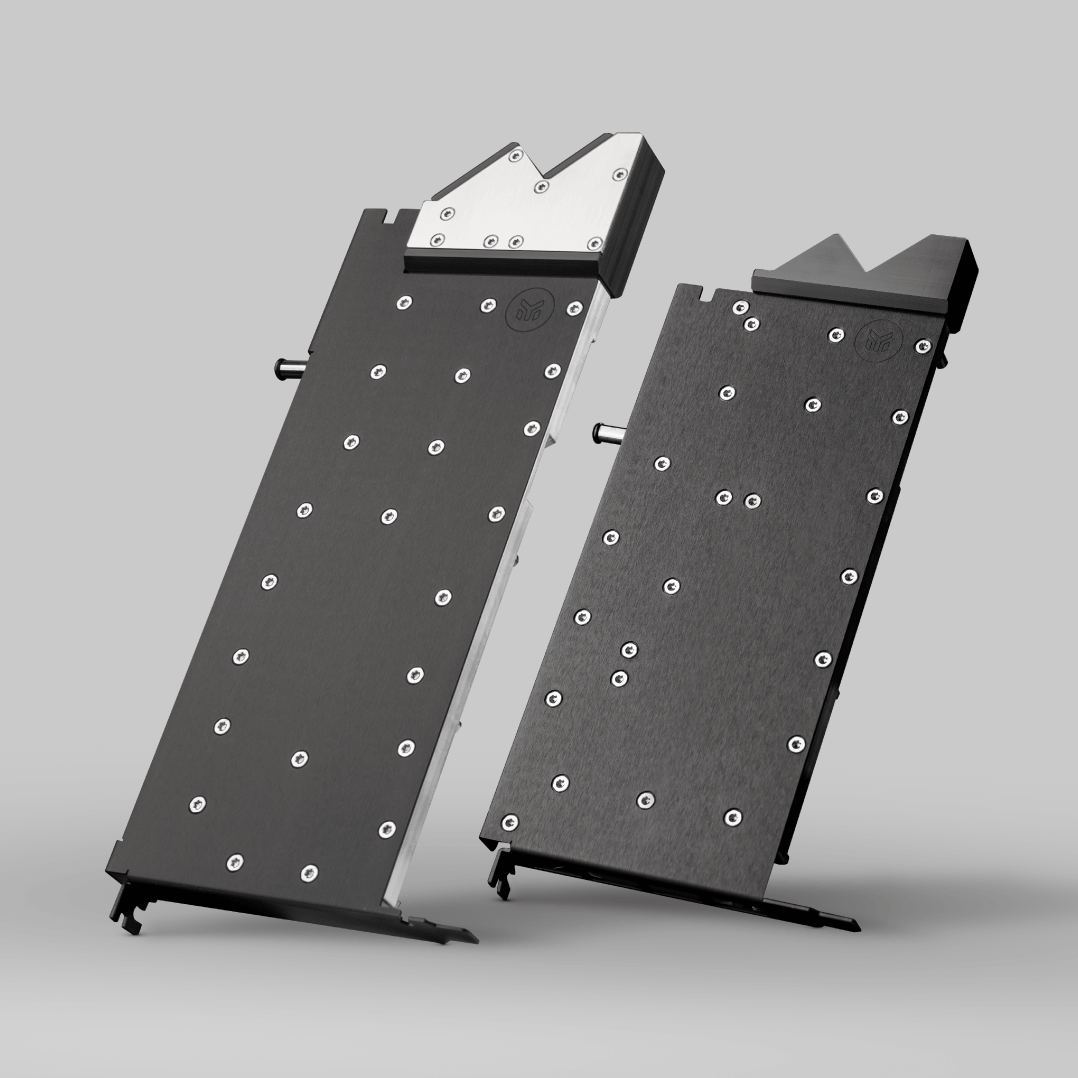 Now Featuring NVIDIA's RTX 6000 ADA and H100 GPUs
EK Fluid Works workstations and servers now support the state-of-the-art NVIDIA® H100 PCIe Tensor Core and NVIDIA® RTX™ 6000 ADA GPUs, unlocking the full HPC potential of AI, LLM, ML, next-gen CAD, and real-time rendering workflows.
These extremely powerful GPUs have found a perfect home and are reaching their full potential in our liquid-cooled HPC systems. But don't take our word for it – come see for yourself.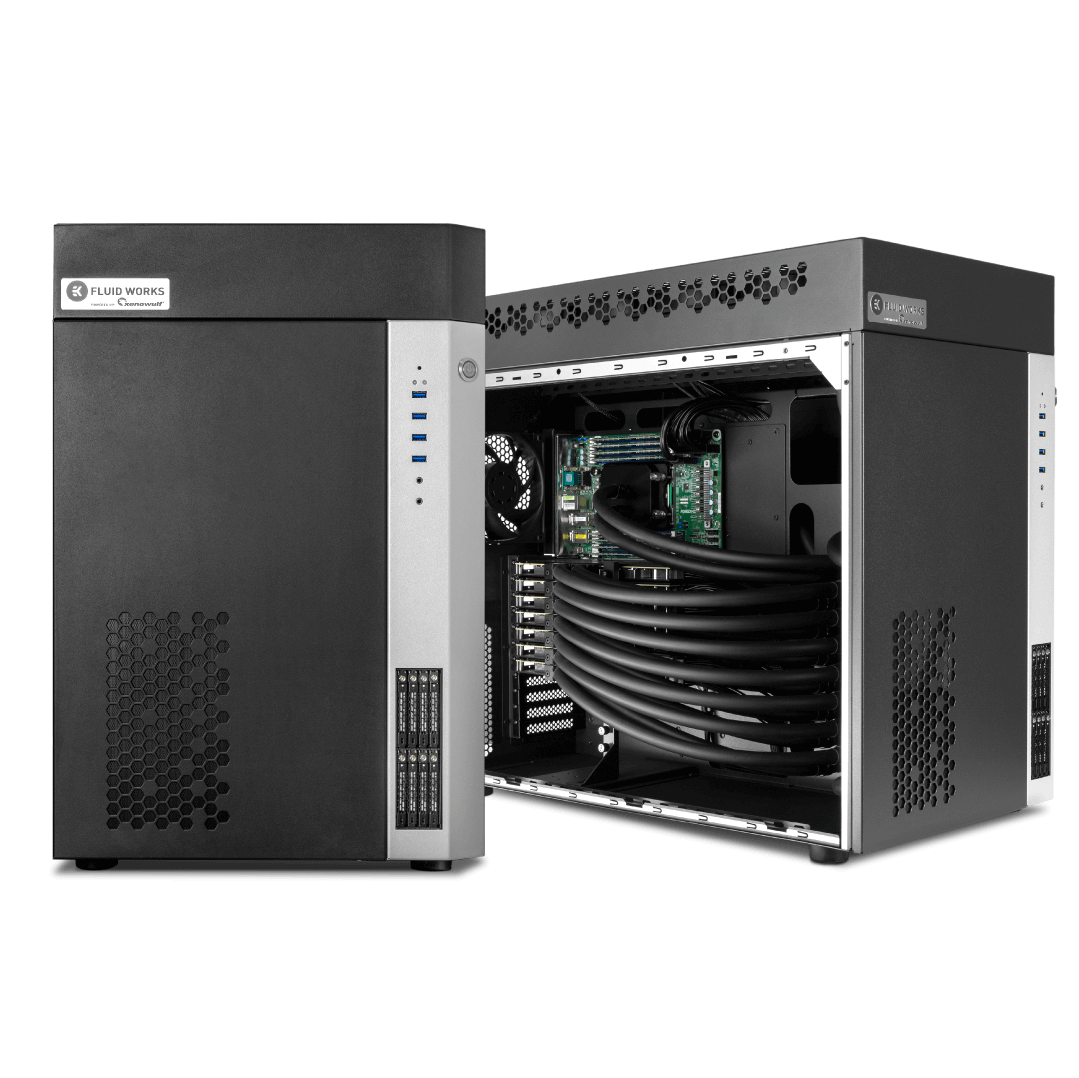 Exclusive SC23 Deals: UP TO 15% OFF
We offer enticing deals for SC23 attendees to snatch these fantastic systems at huge discounts of 8-15% OFF (depending on order quantity).
EK Fluid Works Compute Series Workstation - the ultimate HPC powerhouse packing up to 7 high-performance liquid-cooled GPUs and 2 pro-grade CPUs.
EK Fluid Works Studio Series Workstation - high-performance EKFW workstation packing up to 5 high-performance liquid-cooled GPUs paired with a pro-grade CPU.
Interested in getting these systems at discounted rates? Fill out the form below: