EK Fluid Works @ SC21
America's Center, St. Louis, MO.
November 15-18, 2021
Visit Us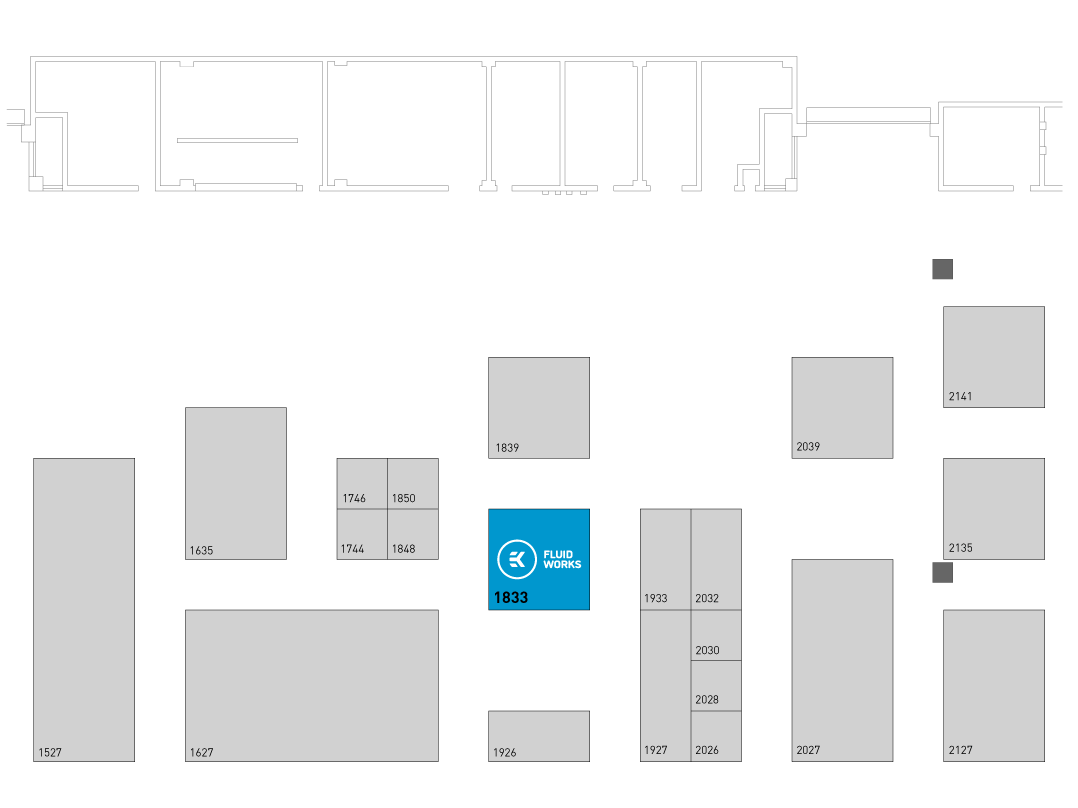 Where to Find Us
We are excited to meet you! Visit us and experience the full capabilities of our fully liquid-cooled workstations and explore how they can improve your productivity and workflow. You can find us at booth number 1833, Hall Floor 3 of America's Center Convention Complex, St. Louis
We'll be there from November 15 – 18, 2021.
For more information on Supercomputing 21 (including directions to the venue, remote participation, and more) click the button below.
More Information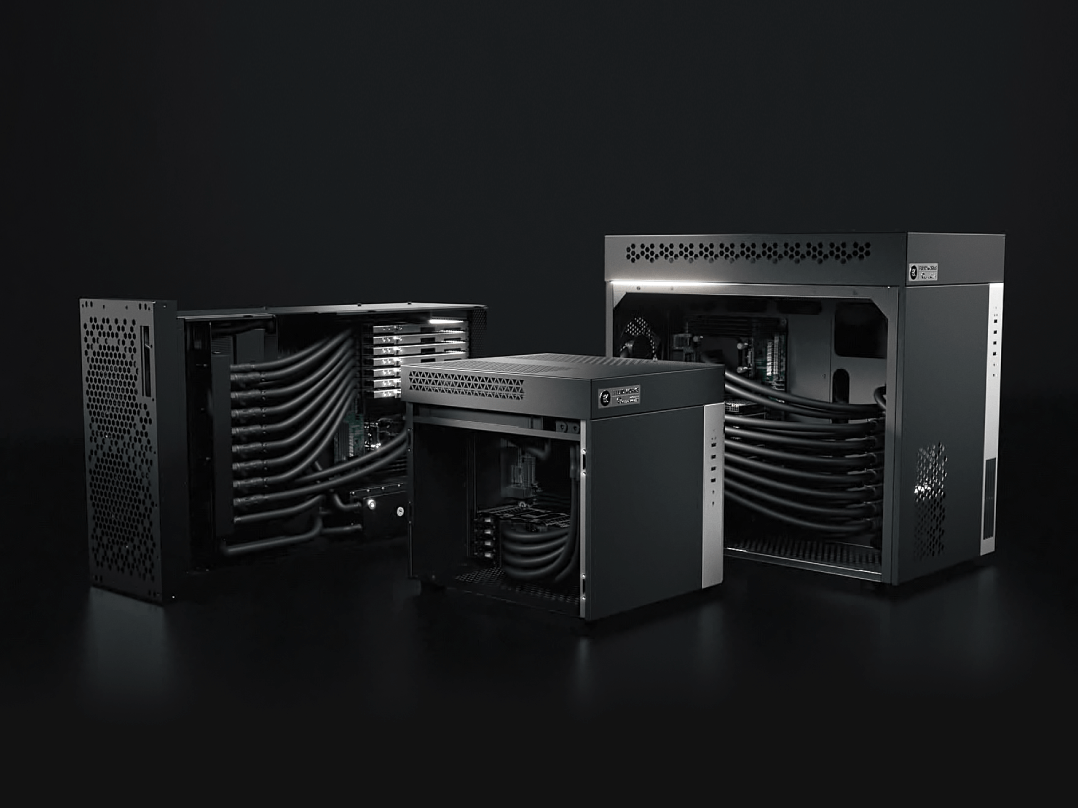 EK Fluid Works Booth
We have been hard at work and are excited to showcase some of our latest and greatest developments. You will also have the ability to download and test your own software and data packages on our top-of-the-line X7000 workstation from the Compute series.
Here is a glimpse of what will be at the show:
EK Fluid Works X7000-RM Rack Mountable with 7 fully liquid-cooled GPUs
EK Fluid Works X7000-RM Modular Cooling Unit
EK Fluid Works X7000-C Compact Workstation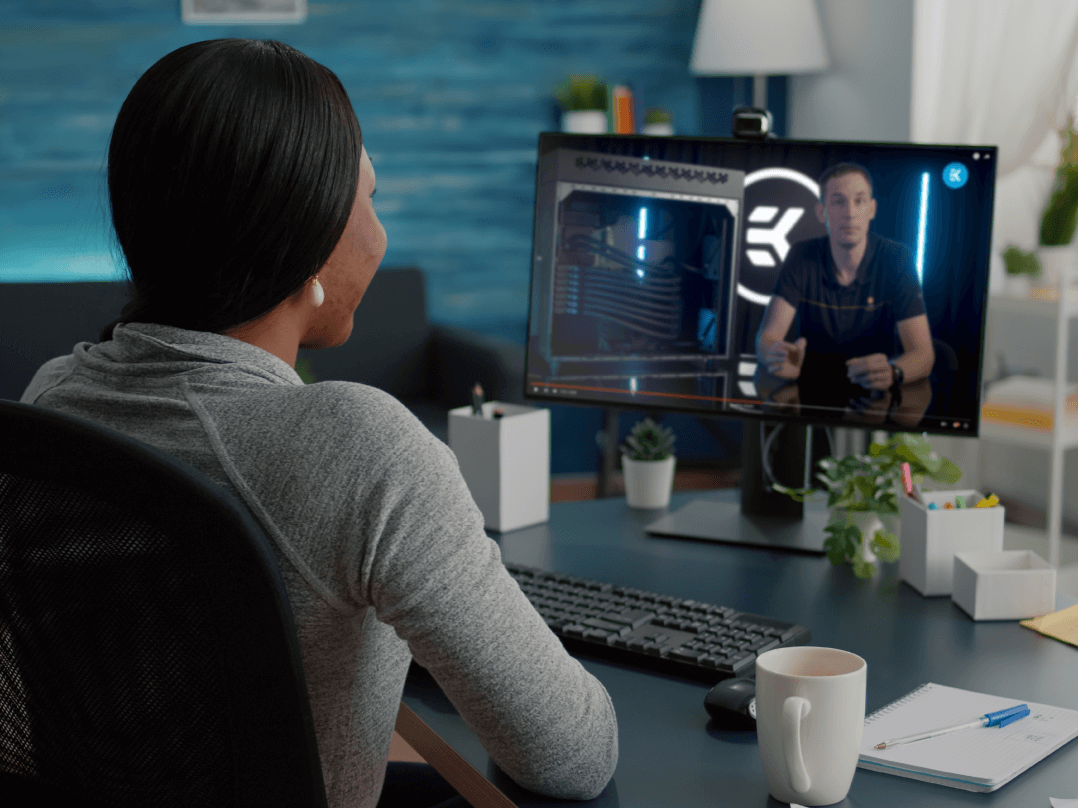 Live Shows
Are you not able to attend? We have you covered!
Tune in to the live video feed and experience the atmosphere at our booth.
Check Live Shows from previous days here
Are you a member of the media and would like some hands-on experience?
Fill out the form below and we will get back to you ASAP!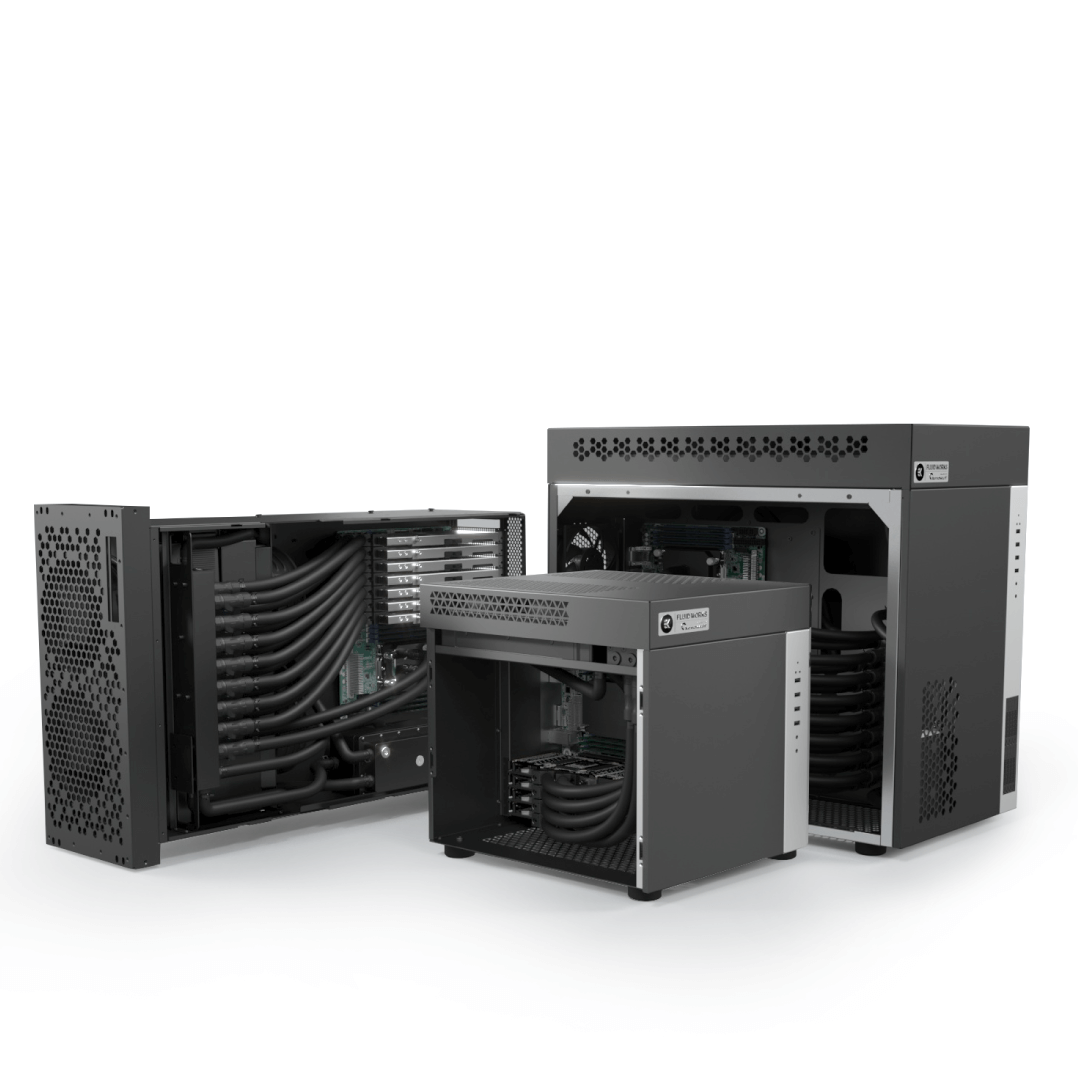 EK Fluid Works
Compute Series
The Compute series workstations have been designed from the ground up to accommodate the various needs of compute-intensive, deep learning, and AI research applications. These workstations can be configured with multiple CPUs and up to 7 GPUs to offer the computational power usually reserved for full-blooded servers. EK's most advanced water-cooling solution is at the heart of it all, reliably cooling and maximizing performance!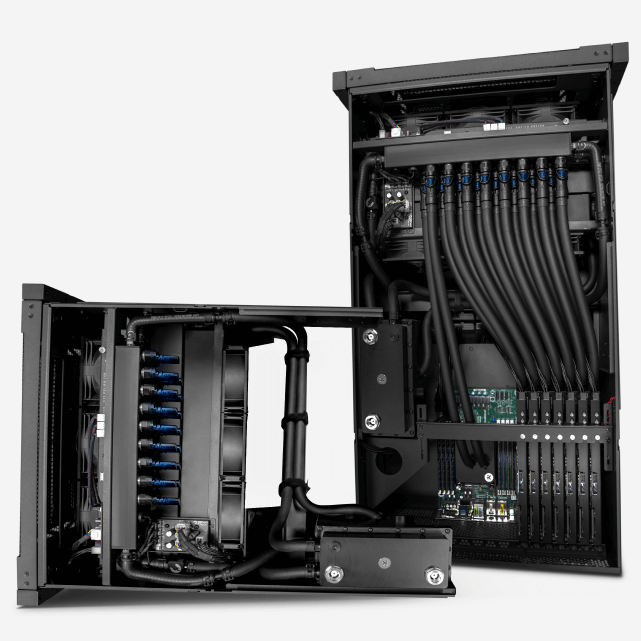 EK Fluid Works X7000-RM Modular Cooling Unit Special Offer!
To celebrate our first attendance of Supercomputing 21, we have an exclusive special offer for the attendees of the convention. Every pre-order of the X7000-RM will be bundled together with an RM Cooling Unit free of charge*!
*Offer valid until December 31, 2021.