Recommended Workstations for Octane System Requirements
OTOY's OctaneRender engine, when paired with the right software suite like 3DS Max and Houdini, and the right hardware, can create amazing photo-realistic backdrops and well-lit complex scenes. EK Fluid Works workstations meet and exceed the Octane render hardware requirements, while consistently performing better than the competition.
View Workstations
Recommended Octane Configurations
Liquid-cooled EK Fluid Works workstations are highly versatile and capable of maintaining extended high-performance levels while remaining cool and quiet. Each of the following systems has certain configuration aspects tweaked to better fit specific budgets and Octane system requirements. Ideal for those who demand smooth viewport manipulation and lightning-fast renders. Find the right one for your unique workflow needs.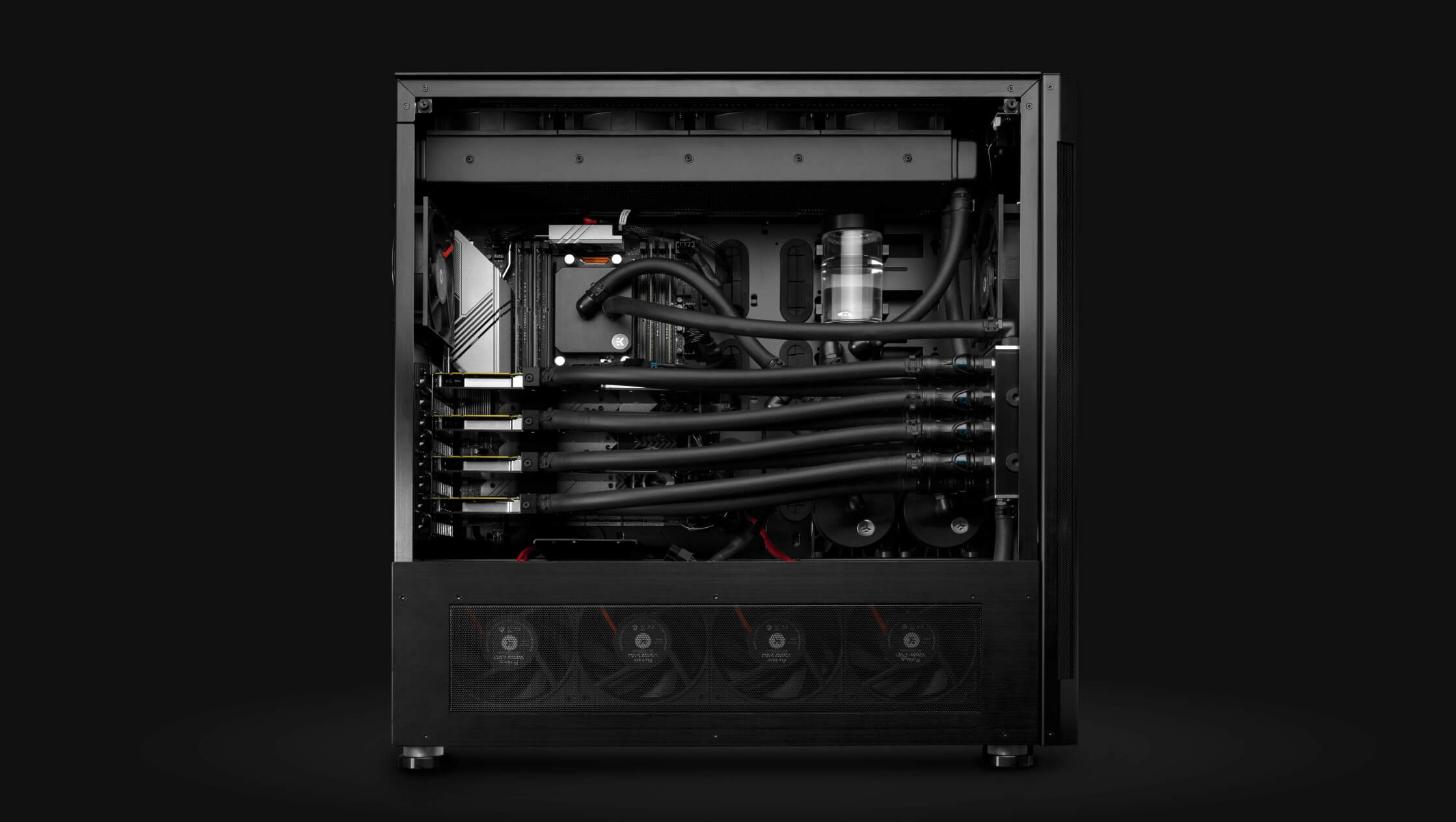 Highest Octane Performance
These preconfigured EK Fluid Works workstations have been meticulously optimized to deliver the best working environment for any Octane project. EK's liquid cooling system enables the CPU and GPUs to maintain their highest boost clocks, netting you the ultimate performance and time savings of up to 25%.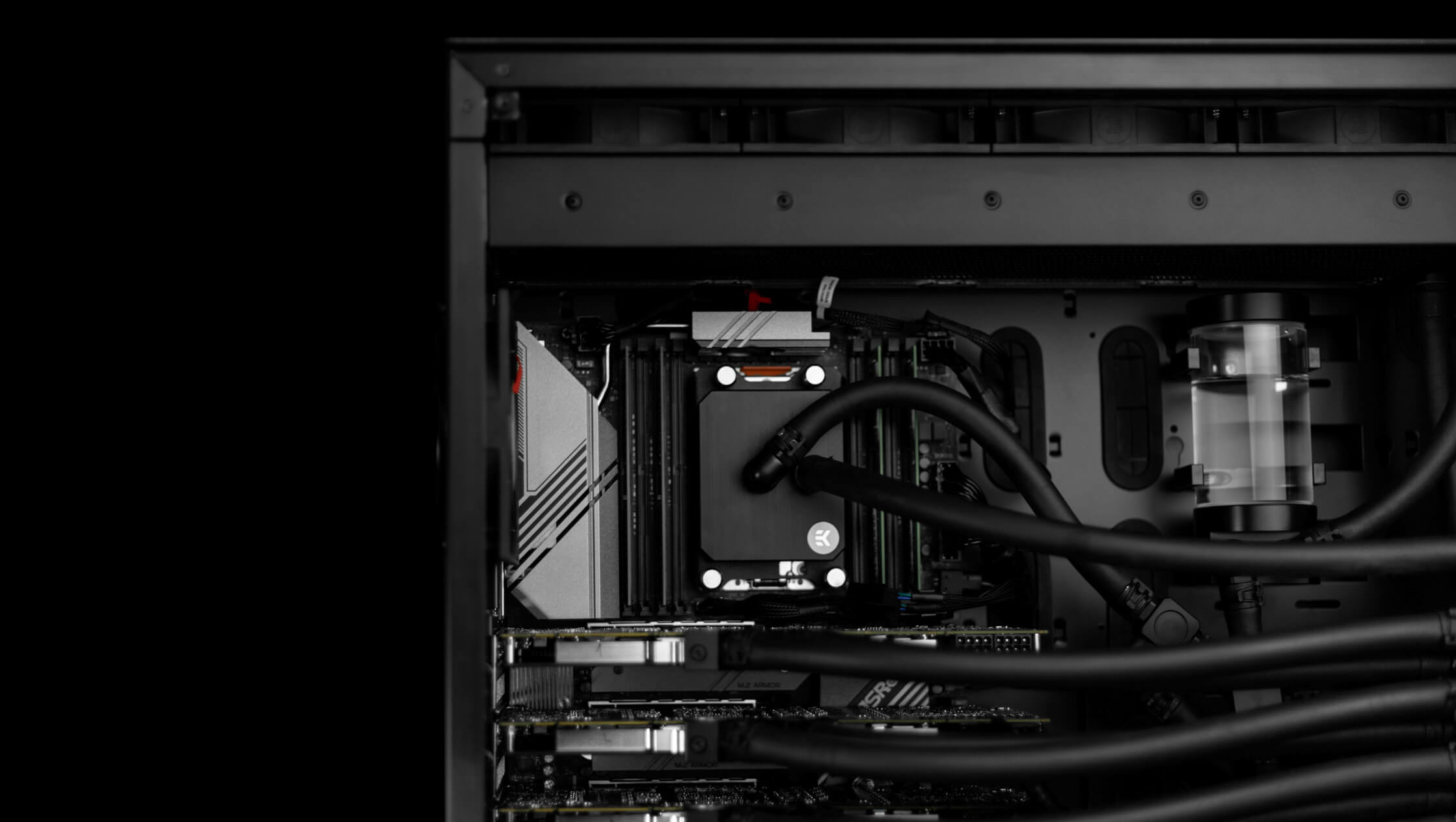 Reliability Is the Name of the Game
EK Fluid Works workstations utilize server-grade materials and liquid cooling components for long and reliable service life, free of leaks and malfunctions. Liquid-cooled components have boosted longevity and lower power consumption thanks to considerably lower operating temperatures, ultimately reducing the total cost of ownership.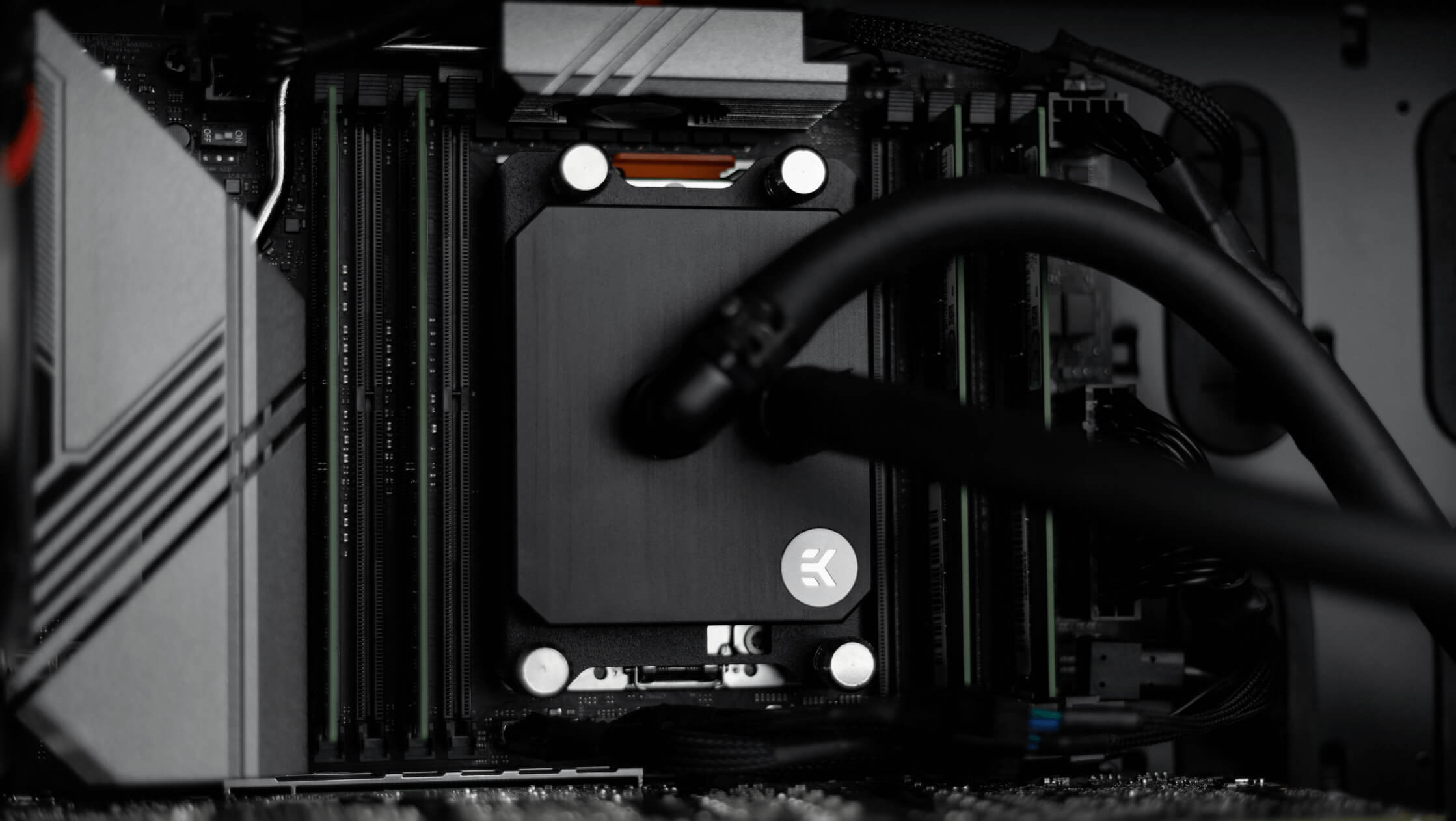 Premium Quality & EK's Renowned Design Philosophy
Every water block utilized in the EK Fluid Works Studio Series workstations is made of the highest-grade aluminum and features EK's latest cooling engine for optimal heat transfer, performance, and low coolant flow restriction.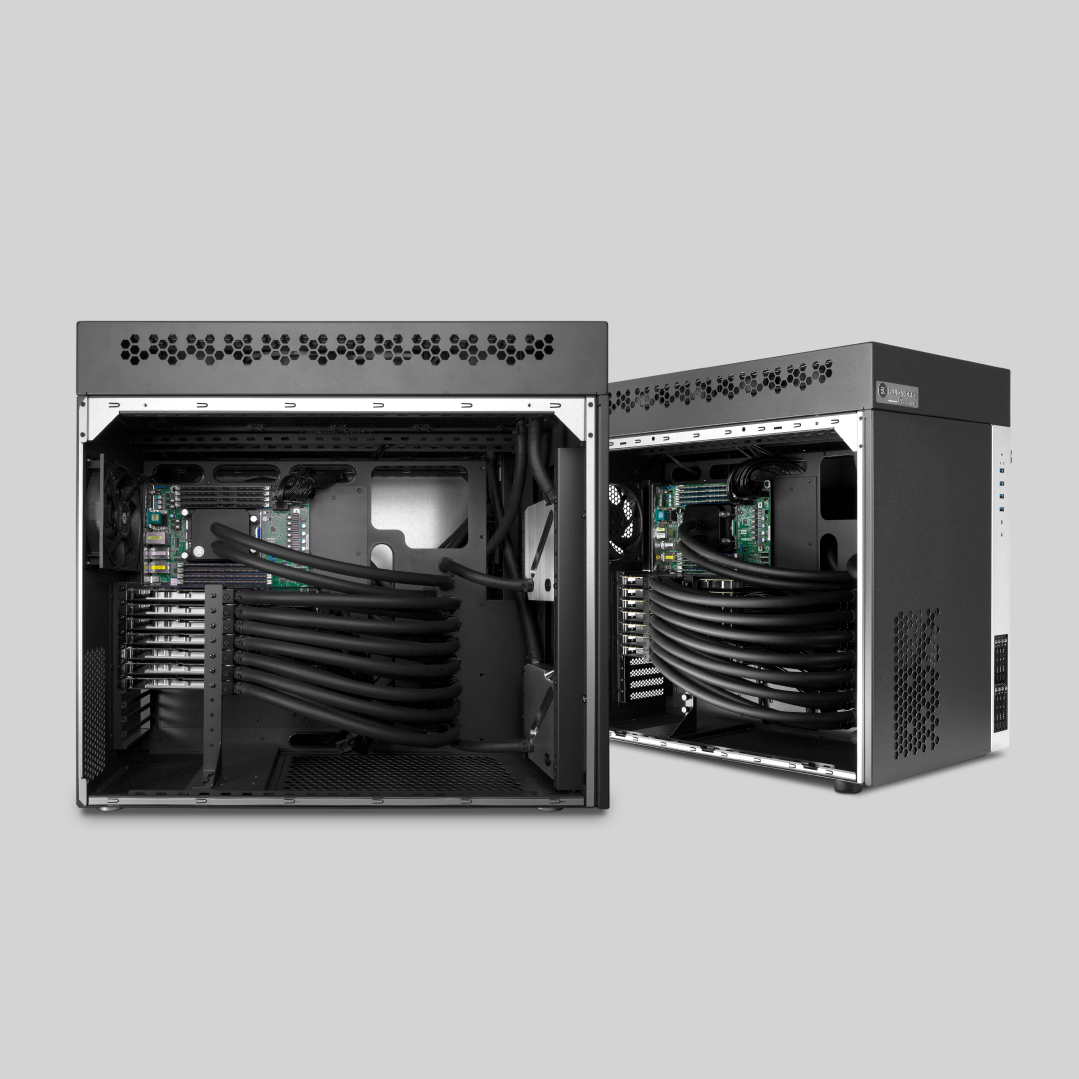 Configure Your Octane Workstation
Our workstation configurator is at your disposal to customize the best PC for your own unique Octane requirements.
And if you need some extra help to do so, our liquid cooling experts are always happy to lend a hand.
Configure Now
FAQ
How does liquid cooling benefit my Octane workflow?

Liquid cooling has many benefits with little-to-no drawbacks. It is substantially more efficient than standard air cooling, with drastically lower noise output and temperatures. And best of all, it boosts performance making your PC up to 25% faster! No matter the intensity or time requirement of your design project, you can count on the full power of the EK Fluid Works workstation to be at your disposal.

For more information, visit ""Why Liquid Cooling" where we explore the finer details of water cooling benefits.

Can I customize my Octane workstation?

If unsatisfied with our current selection of Octane computers, you can further adapt the systems to suit your particular workflow requirements. Our workstations can be loaded with the highest-performance CPUs, like the AMD Threadripper Pro or Intel Xeon Scalable, with 2TB of DDR4 RAM, and multiple professional Nvidia RTX GPUs like the A6000.

Having difficulties choosing the best computer configuration for Octane? Let our experts help out.

What are the upgrade paths?

You don't have to go for all the "bells and whistles" right from the get-go. You can purchase a configuration upgrade at a later date. We provide pre-assembled, pre-filled, plug & play GPUs thanks to our industrial-grade dripless QDC. You can easily increase the computational and visualization power of your EK Fluid Works workstations as your workload expands.

In the event of component failure, how would I service my workstation?

In the unlikely event that one of the GPUs fails, it can be easily replaced with a pre-assembled and pre-filled GPU. You would simply disconnect the dripless QDC, remove the faulty GPU, insert the replacement GPU, and reconnect the tubing. It is straightforward and hassle-free servicing.

Is liquid cooling safe and reliable?

All the components and materials used in constructing our EK Fluid Works cooling systems are of the highest quality.

All tubing is made of automotive-grade EPDM, resistant to considerably higher temperatures and degradation levels than it could ever experience in a desktop computer environment.

Premium gaskets and high-purity aluminum are used to manufacture the water blocks to ensure long, leak-free service life.

Industry-proven, redundant Xylem D5 pumps are entrusted with pumping the coolant to all the vital components of the liquid cooling loop.

We're Here to Help
If you require more help with choosing the perfect workstation for your Octane system requirements, our experts are only a click away.
Request Free Consultation Now