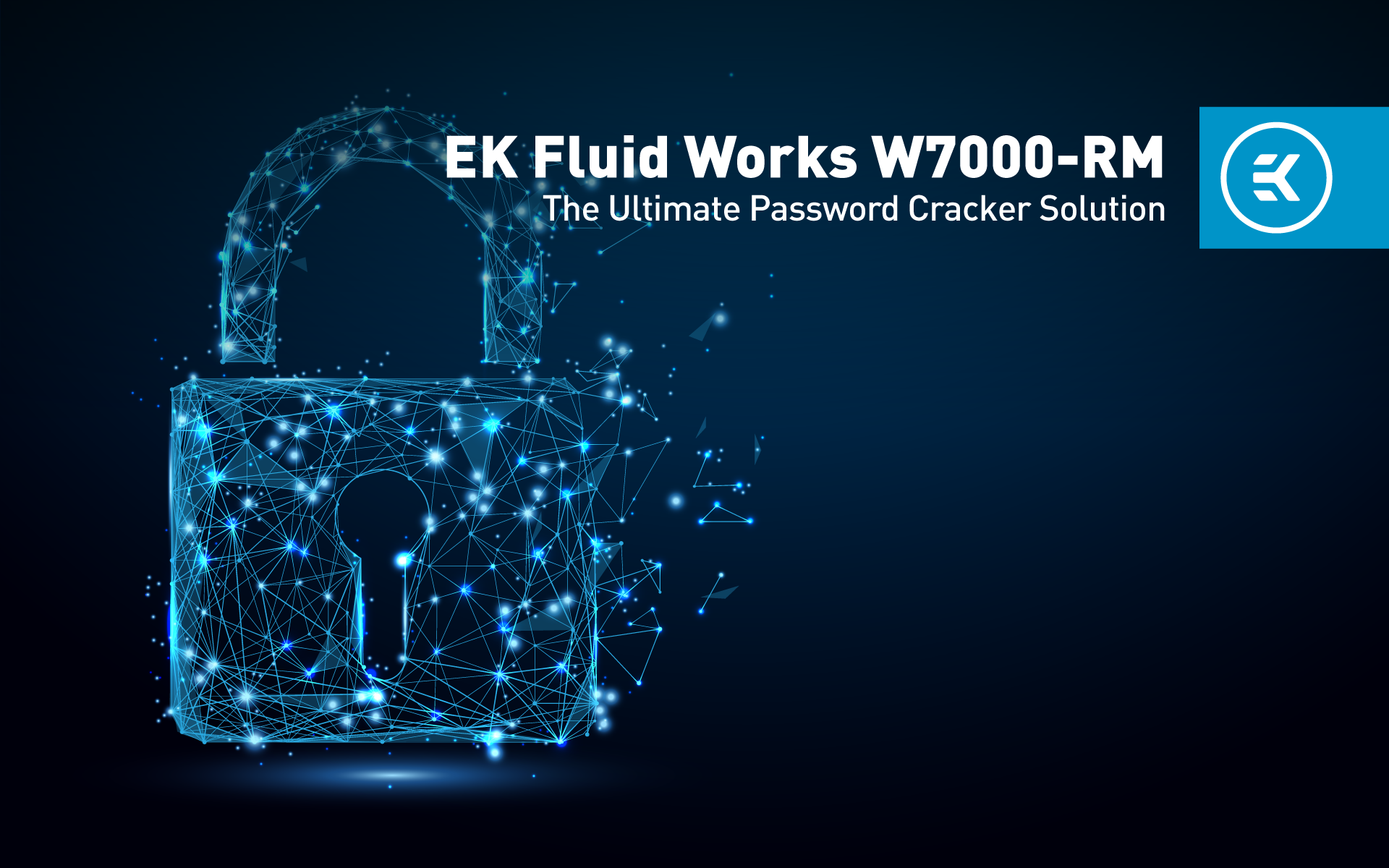 EK Fluid Works W7000-RM: The Ultimate Password Cracker Solution
5/16/2023 12:21 PM
Password recovery is an essential branch of the cybersecurity industry, playing a vital role in the digital age and saving thousands of dollars for its customers. Utilizing the rights software is only one part of the equation. However, having the proper hardware to run that software is critical to performing the job quickly and efficiently.
Featuring incredible GPU density, bulletproof liquid cooling, and the highest continuous performance, the EK Fluid Works W7000-RM liquid-cooled GPU workstation is the best mission-specific solution in the password recovery market. This article explores why you should consider the upgrade to the ultimate solution for your password-cracking operation.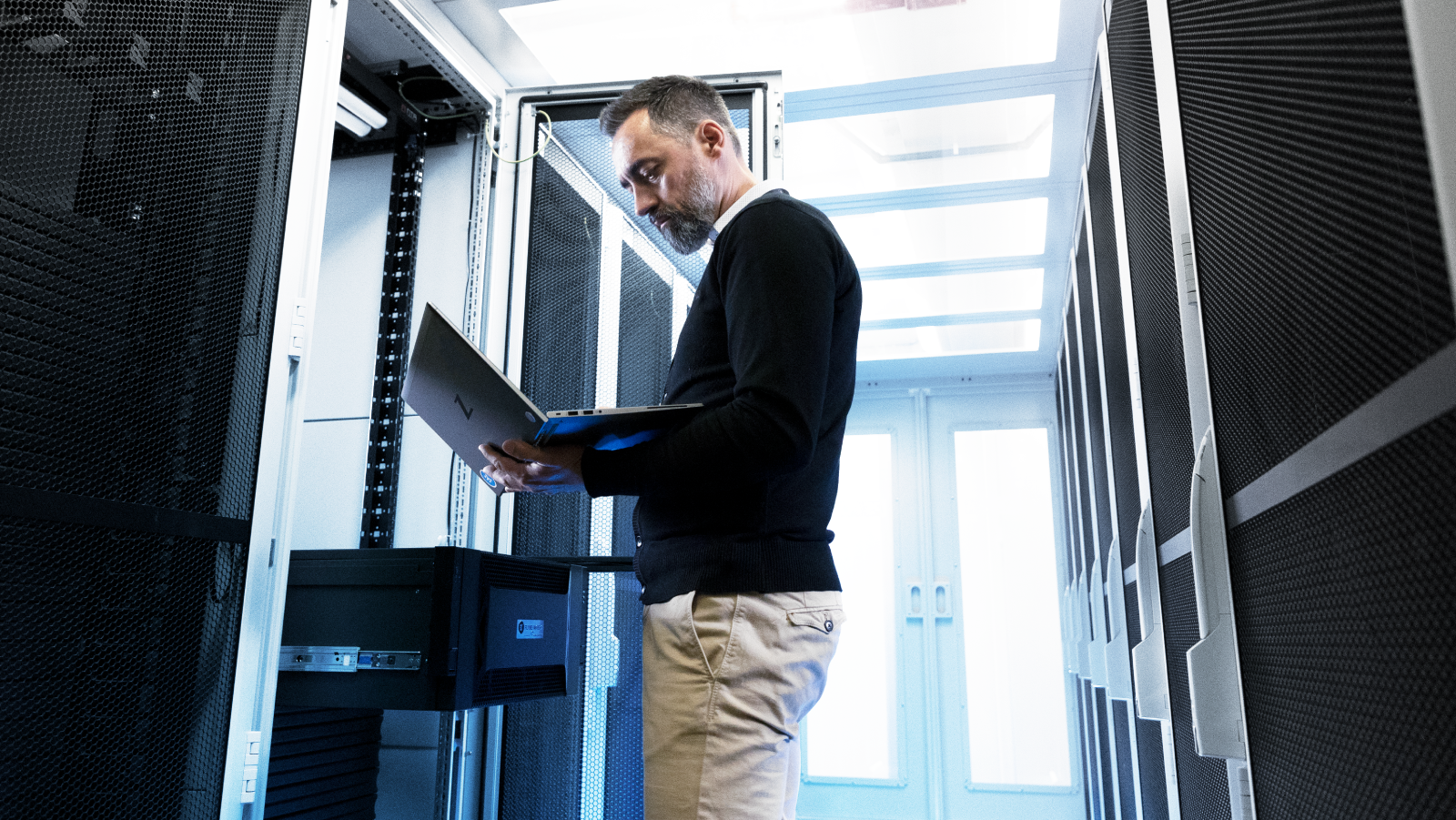 Cybersecurity and Data Protection
Protecting and securing your data is a primary concern in the modern age. A significant part of our lives is happening in the digital space and cloud, and we cannot skimp on cybersecurity if we want to keep our precious data safe. Be it your children's photos or mission-critical data; it is usually protected with a password. Administrator access is also protected with a username and password.
These passwords, and in some cases, the data itself, are then encrypted with various algorithms that scramble and make it unreadable even in the event of a security breach. Further security measures, like two-factor authentication and physical authentication keys, take that data security up a notch. For essential data, biometric scanners, e.g., fingerprint and iris scanners, can also be used.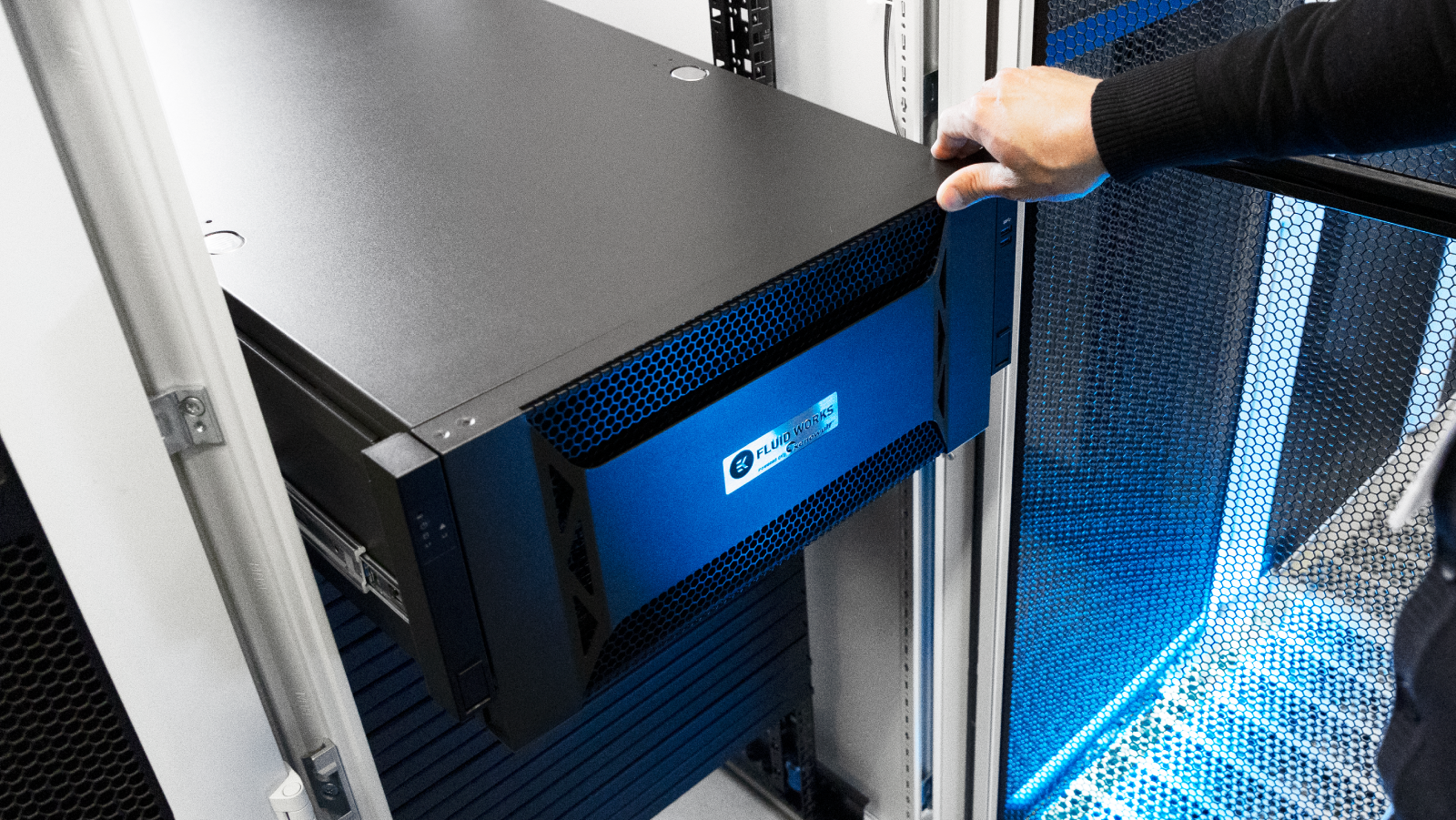 All of these safety measures fall flat if users and administrators don't follow protocols, and that is how companies get into situations where massive data breaches occur thanks to phishing and social engineering tactics. Often there is also the human factor – people forget passwords, and some cannot simply be recovered in under 5 minutes by clicking the "Recover Password" button. For such occasions, we need to call in specialists with the necessary knowledge, hardware, and software to crack these passwords and save us thousands of dollars or for other reasons, such as evidence in a court case.
Cybersecurity Software and Hardware Requirements
The cybersecurity industry is broad and covers many fields, but for this article, we'll only focus on the requirements of offline password cracking. One of the most popular software utilized to unscramble the data, usually the password, is HashCat. As of 2015, it has become open source, receiving optimizations and upgrades to enable it to heavily leverage the vast parallel computation power of modern GPUs.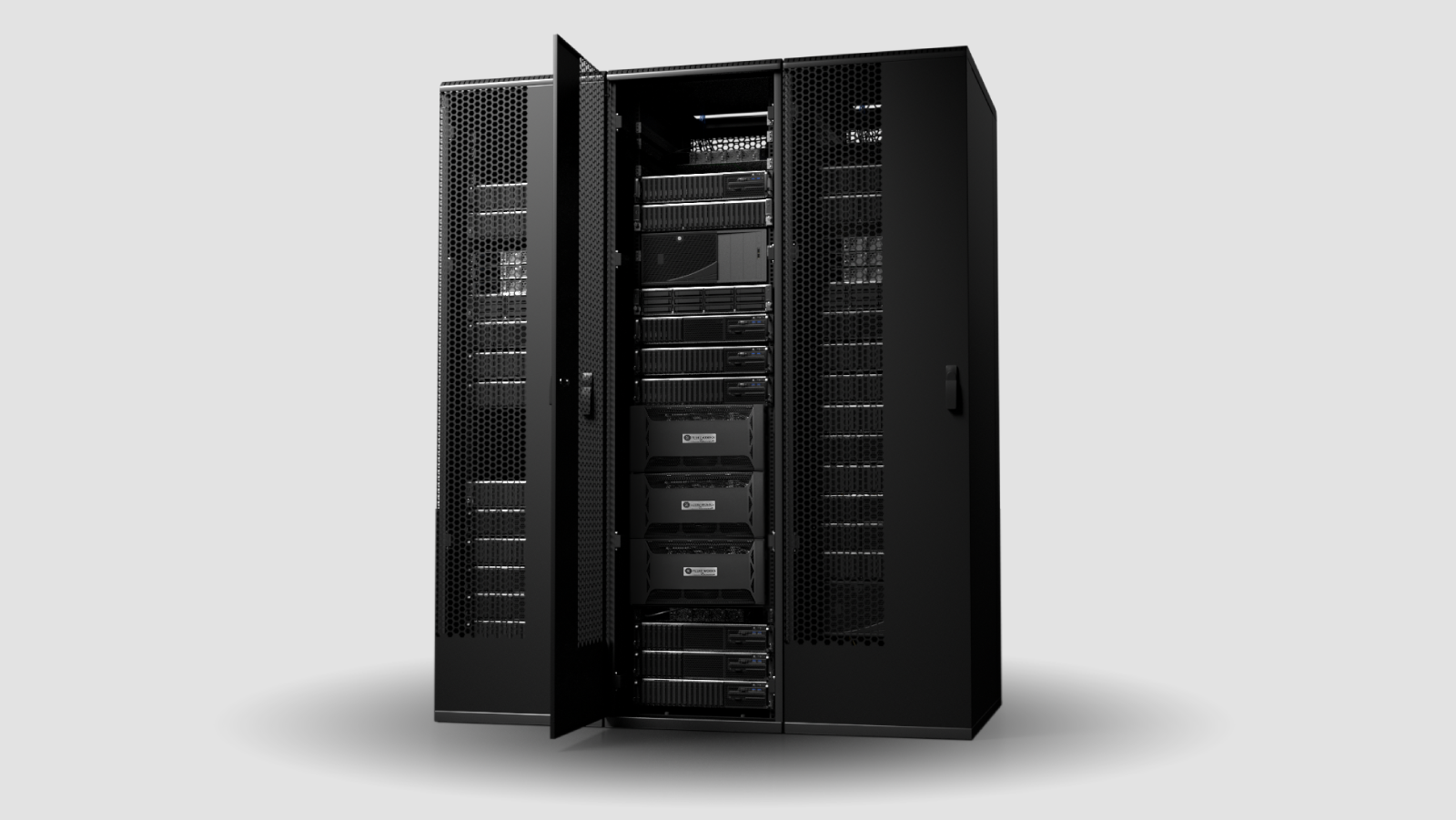 This has enabled cybersecurity specialists to operate at much higher efficiency and speed than just utilizing a CPU or a cluster to do the job. However, the GPUs with the best price-to-performance ratios for this application are paradoxically gaming GPUs, like NVIDIA GeForce RTX 3090 and 4090. These, however, require vast amounts of power and cooling to sustain such high workloads that, in some cases, can last weeks or months.
The fact is, regular old air cooling won't cut it. These GPUs are equipped with large 2- or 3.5-slot air coolers by default, required to tame the 350W to 550W of thermal dissipation. This type of cooling, along with wider-than-standard PCBs, prevents high-density deployment of these GPUs in standardized rackmount and tower cases. The limit is a maximum of 2 GPUs per system, and ideally, we want as many as possible to keep the system cost down and increase space efficiency.
The high intensity and duration of the workload is also a problem. When GPUs are loaded with HashCat, it is not unusual to see core and component temperatures exceeding 90℃, leading to thermal throttling, shutdowns, premature component failure, and not to mention the loss of time and revenue.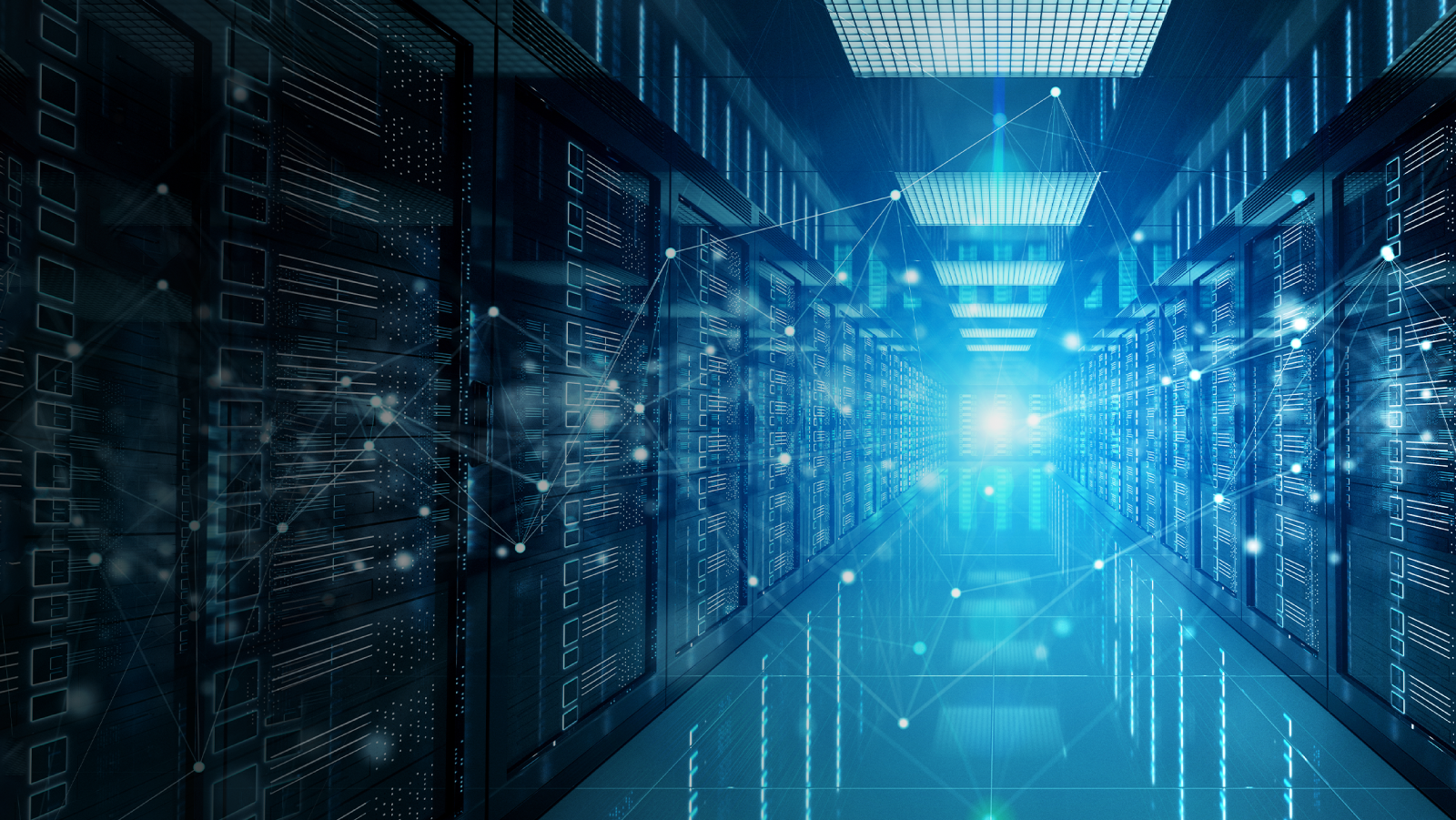 The other popular solution to these unique requirements is liquid cooling. The high thermal efficiency of liquid cooling and the relatively compact design of water blocks present a de facto "silver bullet" for all the abovementioned problems. It enables adequate cooling of the vital components, always keeping them at or below 60℃, independent of the workload intensity. It also transforms the cards into single-slot solutions, freeing up space for up to 7 GPUs per system.
EK Fluid Works W7000-RM
This innovative solution, incorporating all the benefits of liquid cooling, was built to enable the highest safe exploitation of computer hardware for today's artificial intelligence, machine learning, rendering, and password recovery. No shortcuts were taken in ensuring that all components receive the proper cooling and power delivery for long, trouble-free service life.
The liquid cooling system is engineered to have an extremely long service life and be easily serviced for maintenance and upgrades. It is fully self-contained, making the W7000-RM a drop-in replacement for existing rackmount servers, with no need for any facility water infrastructure.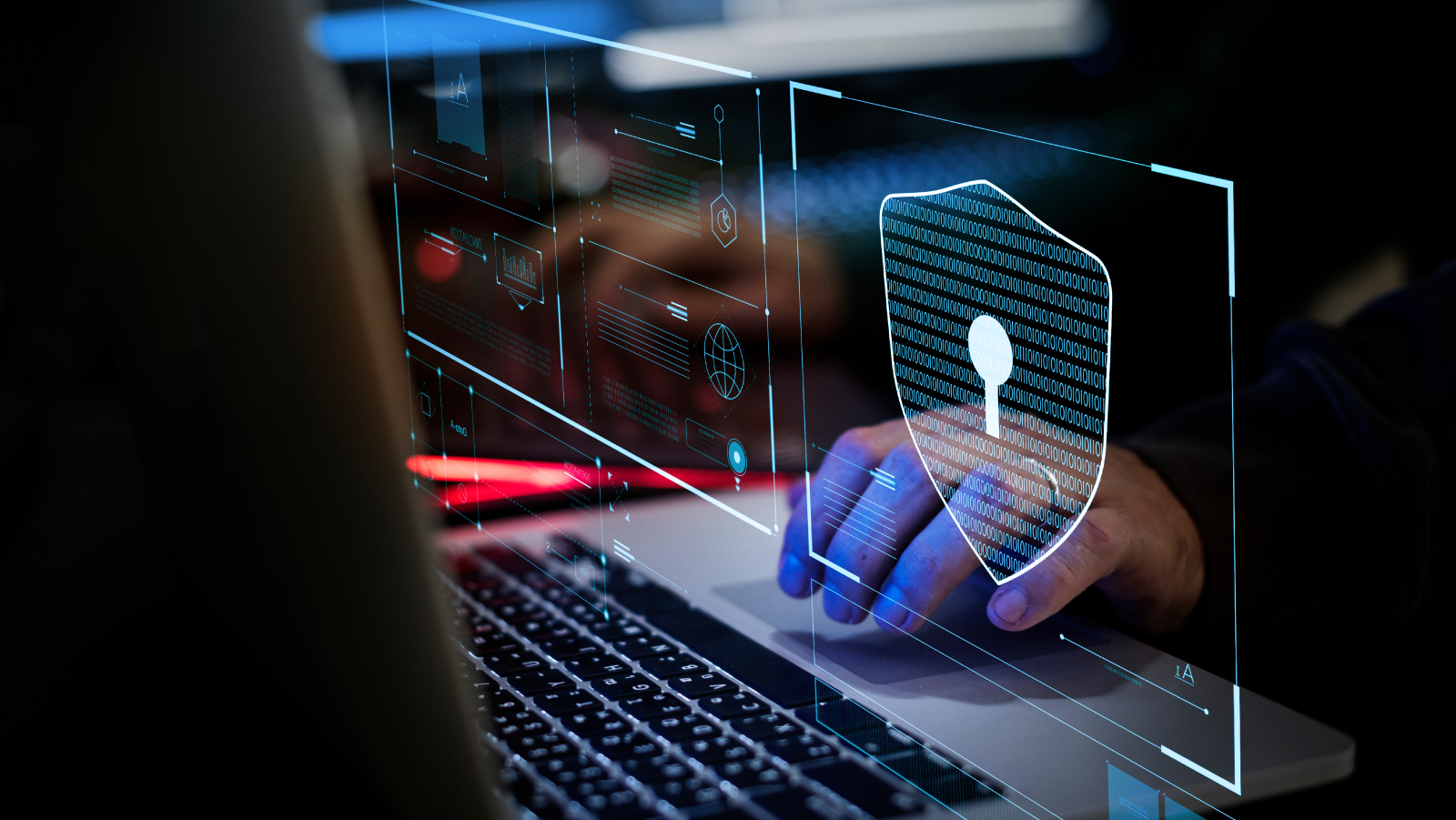 Each of these workstations goes through rigorous testing and validation procedures, and EK Fluid Works even allows its customers to remotely test their systems before taking ownership of the product to ensure customer satisfaction.
EK's renowned liquid cooling solution shrinks the mighty NVIDIA RTX 4090 GPU to a single slot while keeping the temperatures low and boost clocks as high as possible. This enables the W7000-RM to accommodate up to 7 of these GPUs without compromising longevity and performance. A single fully equipped EK Fluid Works system can outperform two to three fully loaded NVIDIA RTX 3090-based workstations or servers, leading to high performance per watt and lower total cost of ownership.
Technology. Innovation. Passion. The EK Way
EK has always been at the bleeding edge of liquid cooling technology and is uniquely positioned to tackle the cooling needs of various industries. The EK Fluid Works line of high-performance servers and workstations can answer any requirements of compute-intensive cybersecurity applications, thus allowing its customers to reach new levels of performance and efficiency while keeping costs down.
Have a question?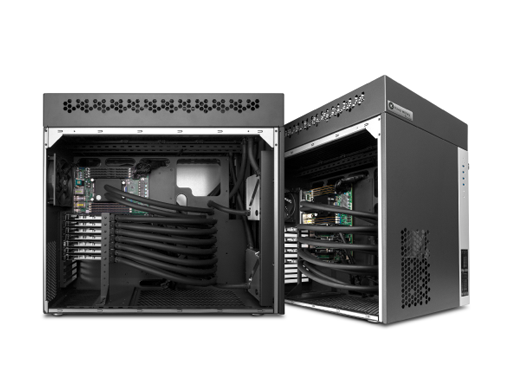 Get in touch