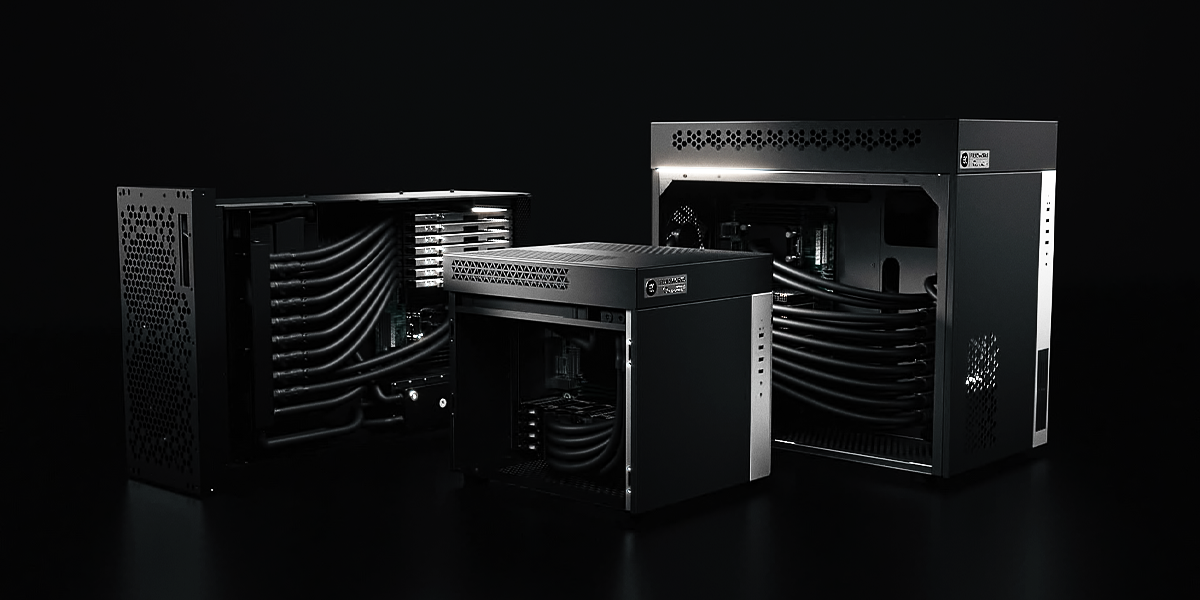 EK FLUID WORKS RESPONDS TO CUSTOMER DEMAND WITH TWO NEW VARIATIONS OF THE X7000
6/1/2021 4:30 PM
The 2 new workstation additions are a result of customer demand, which wanted the same power and performance as the original X7000, but in more convenient and accommodating forms.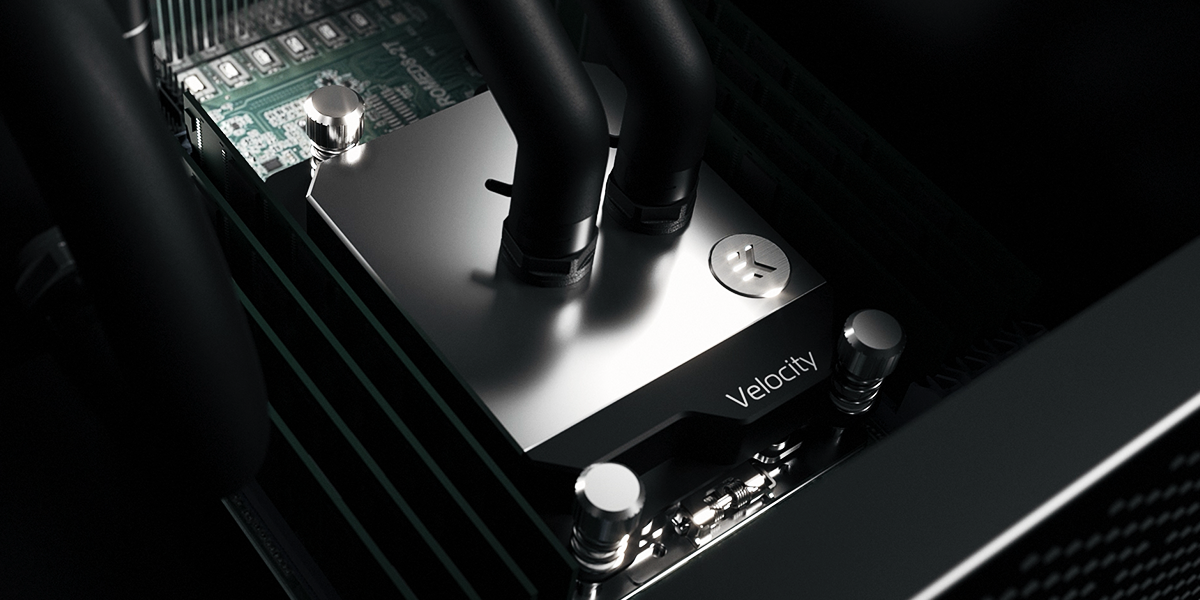 Continuing its debut earlier this year, EK Fluid Works is making good on its promise to deliver users something new every 6 months. The basis for the variations, the X7000, offered users formidable computing power for the most intensive, deep-learning, and AI-modeling applications. The 2 new variations, the X7000-C and the X7000-RM, complement these existing liquid-cooled workstation configurations in the portfolio.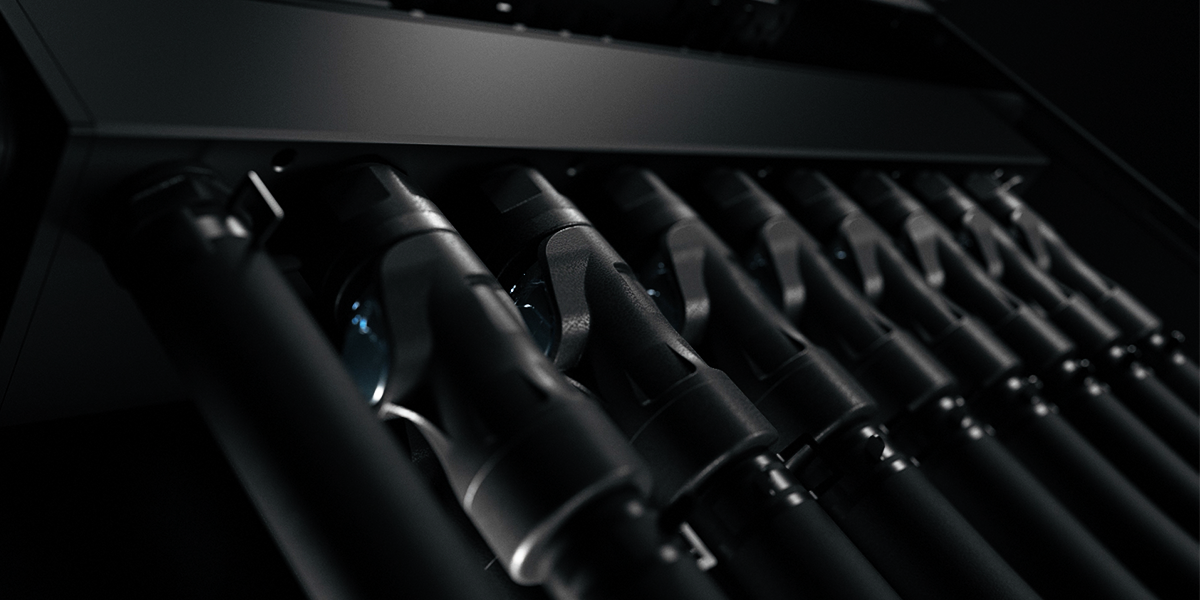 X7000-C
The X7000-C derives its name from the fact that it is housed in a compact, practical, and custom-designed chassis. It is the ideal alternative to the X7000 for users who wanted optimal liquid cooling, maximum airflow, and supreme compute power, but were unable to accommodate its size. The X7000-C delivers all of the same features that made the original such a high-end workstation and packaged into a form similar to a compact subwoofer.
The X7000-C is perfect for any AI and Deep Learning engineers, data scientists, or professionals that require high-end computing performance, but are limited by spatial constraints. It offers the same upgradability and serviceability of its bigger brother in addition to whisper-quiet performance. The industrial-grade QDCs (Quick Disconnect Couplings) make this system expandable from 1 to 4 fully liquid-cooled GPUs, so it can accommodate multiple levels of demand. And QDCs also allow for minimal repair time or downtime since GPUs can be easily inserted and connected.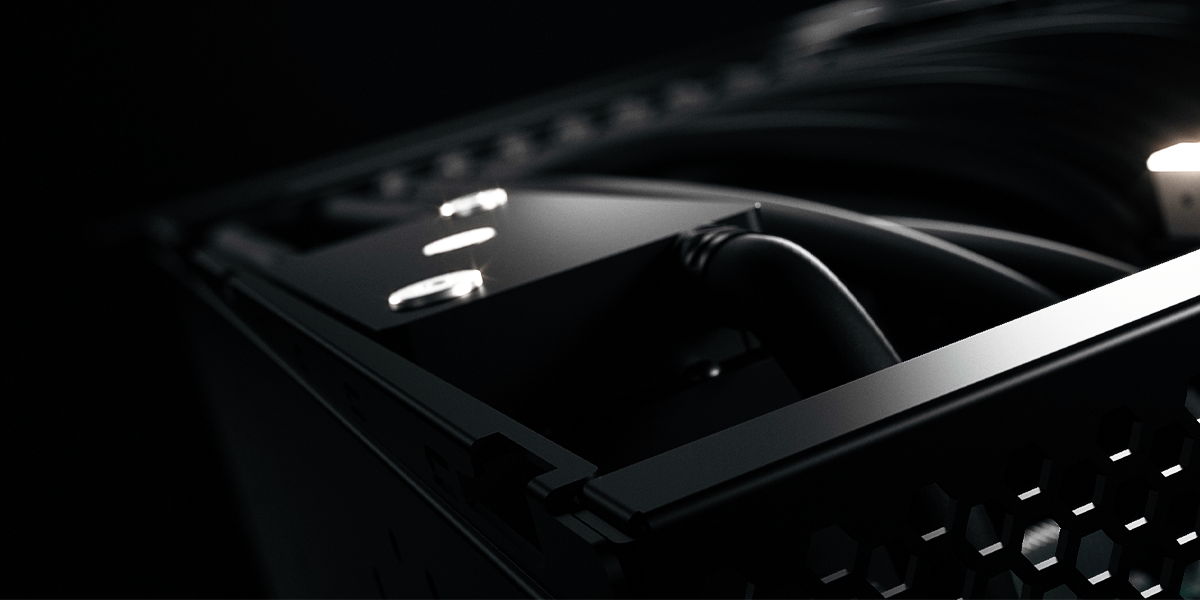 X7000-RM
The X7000-RM is named for its rack-mountable form. After the initial release of the liquid-cooled desktop portfolio, there was overwhelming customer demand for a liquid-cooled server that was rack-mountable. Despite the new form, the X7000-RM is also completely self-contained, features up to 7 GPUs, and is user-expandable.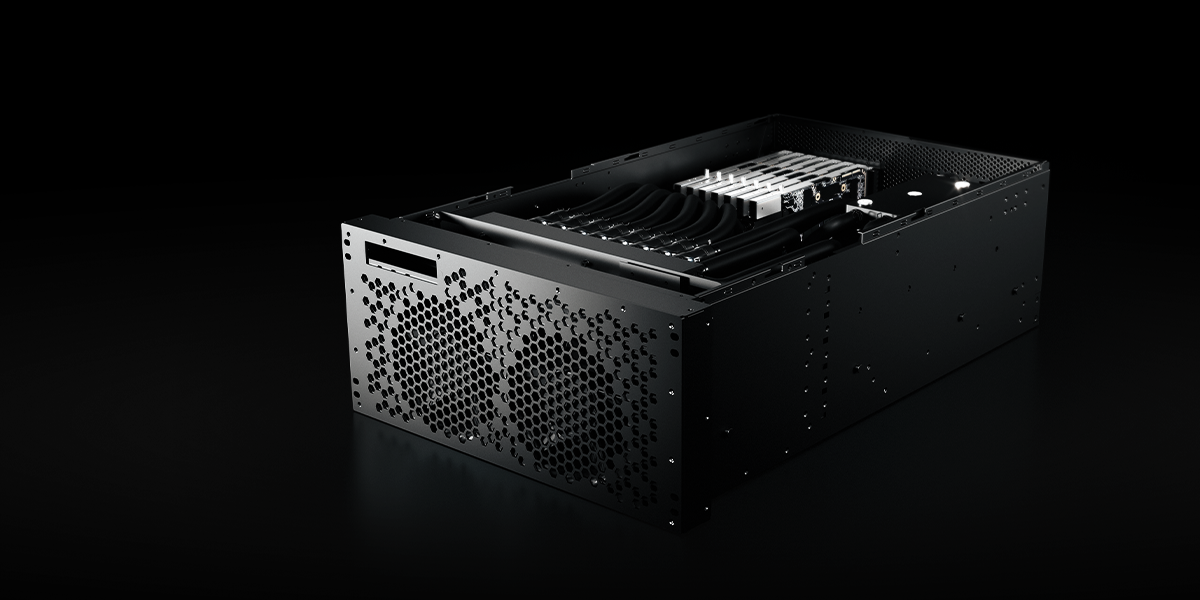 The X7000-RM also features QDCs since upgradability and serviceability are a concern regarding fully liquid-cooled, rack-mountable systems. This makes the workstations and servers completely modular while also easily serviceable and user-expandable. The rack-mountable system takes it even further with the entire liquid cooling loop designed as an exchangeable module within the 5U chassis. Users can expand or service the X7000-RM in a fraction of the time that is typically required.
Have a question?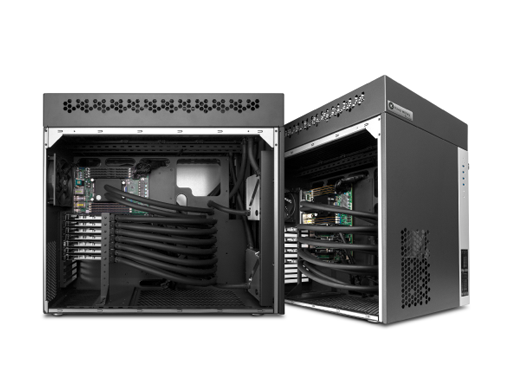 Get in touch