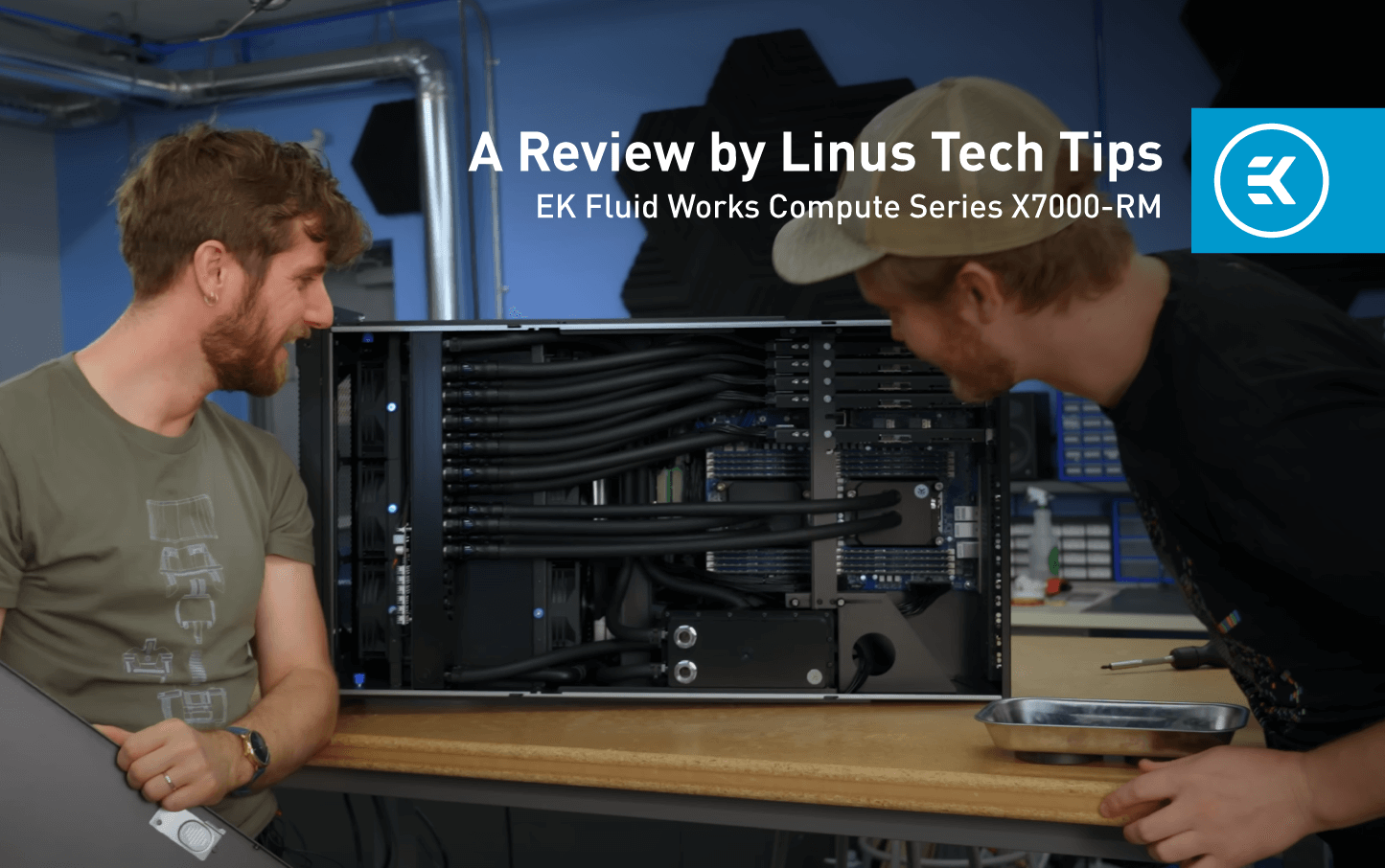 EK Fluid Works Compute Series X7000-RM – A Review by Linus Tech Tips
9/21/2022 11:26 AM
The EK Fluid Works Compute Series is a purpose-built system that offers the best hardware and maximum performance for compute-hungry applications such as machine learning, scientific compute rendering, high detail rendering, etc. With the launch of the Compute Series X7000-RM GPU server, we have officially entered the big leagues of enterprise-level computing power, offering extreme computational power in a rackmount server chassis format.

Sporting the latest hardware from AMD and NVIDIA in the form of the 64-core EPYC Milan-X CPUs and NVIDIA A6000 and A100 GPUs, all liquid cooled so they can deliver peak performance at all times. Reliability, redundancy, and modularity were also high on our list of priorities in order to minimize downtime.

Making such claims without some outside third-party validation doesn't hold much weight. Standing by our words, we sent one of these beasts to none other than Linus Tech Tips to put it through its paces and conduct a thorough (and fun, as always) review of this high-performing system.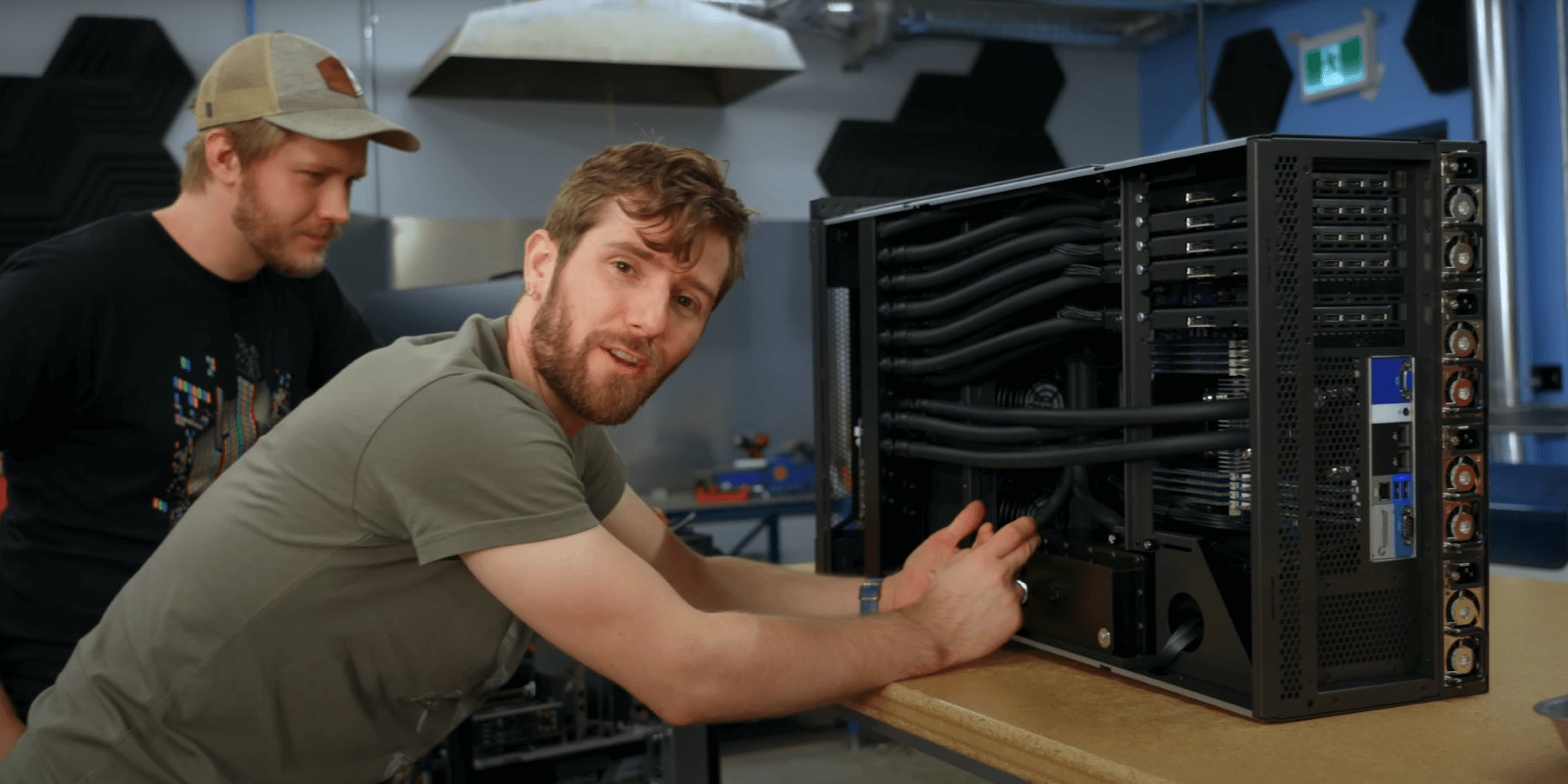 The EK Fluid Works X7000-RM that was sent to LTT featured dual AMD EPYC 7773X 64-core Milan-X CPUs, 512GB DDR4 ECC REG RAM, and a modest number of five NVIDIA A6000 48GB GPUs. To say that they liked it would be an understatement. They loved it:
"It is freaking fast!" "Multi-minute benchmarks on powerful machines takes seconds to complete!"
"The fastest AMD EPYC Milan processors have ever gone in V-Ray, and that comes down to cooling."
But blazing through all of the benchmarks, delivering chart-topping results, and surviving the fact that one of its PSUs yanked out mid-benchmark would be all for naught if it overheated… Linus added the following:
"Maximum temperature that we hit on any of the GPUs is under 45°C, and the CPU is at 60°C. That is ludicrous!"

The EK Water Cooled Beast of a Server earned high praise from Linus, and you can check out their full review here: EK Fluid Works X7000-RM LTT Review.
Have a question?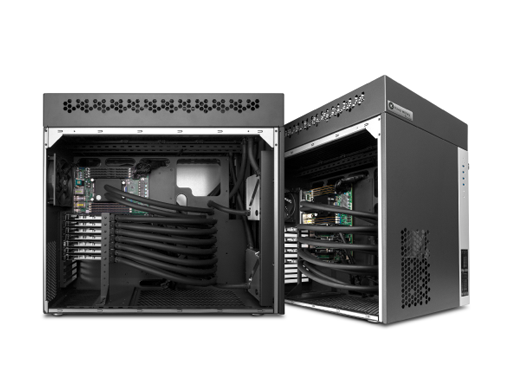 Get in touch